Save £100 With CareCo this September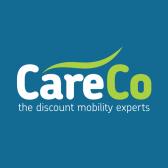 For our affiliates in September we are again offering 3 exclusive discount vouchers to help promote your sales.
The discount codes can be used on any product purchase during September.
SEP10 - £10 off
SEP25 - £25 off
SEP100 – £100 off
We are still offering an 8% comission rate to affiliates on all sales. With an average order value of £200+ our affiliates are assured plenty of comission.
If you have any queries please feel free to get in touch.
Good luck this month!
Tags: #promotion, discountcode, september, voucher