Save £10 on all orders over £100, including new arrivals for Christmas and winter home decor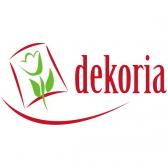 Hello Affiliates,
Dekoria's new discount code for November goes live TODAY!
Enjoy our publishers' favourite offer: £10 discount of all orders over £100 across the website, including our NEW ARRIVALS for a wonderful, cosy and festive winter home decor.
Code: WNTR10
Exp: 11:59pm on 30/11/2016
Please get in touch on ali@dekoria.co.uk if you have any questions about this offer.
All the best,
Dekoria Team
Tags: blinds vouchers, chris, Christmas, christmas decor, christmas decorations, christmas discount codes, christmas table, christmas textile, curtains vouchers, discount, discount code, discounts, holidays, home, home and garden, offer, offers, promo code, promotion, promotions, savings, tablecloth discount, voucher code, voucher codes