---
Save 1/3 On Vitamins At Chemist Direct

Save 1/3 On Vitamins at Chemist Direct.
OptiBac Probiotics For Babies And Children (formerly known as 'For your child's health') is a natural supplement especially made for infants, children, and pregnant & breastfeeding mothers. This product contains 3 billion natural live cultures per sachet, in 3 well researched strains; Lactobacillus acidophilus Rosell-52, Bifidobacterium infantis Rosell-33, and Bifidobacterium bifidum Rosell-71. These have all been tested and shown to survive both stomach acidity and bile salts. What's more, this product has been clinically trialled especially in children.
Was £15.10
Now £11.33
Save £3.77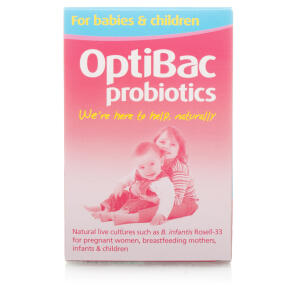 OptiBac Probiotics For Women are advanced daily supplements for women. These are made with two strains of probiotic cultures, Lactobacillus rhamnosus and Lactobacillus reuteri, which are proven to promote feminine health and greatly reduce the risk of vigainal or urinary complications and infection.
Was £17.99
Now £13.49
Save £4.50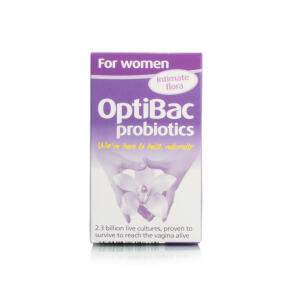 OptiBac Probiotics For Every Day contains 6 different strains from OptiBac, such as acidophilus R-52, offering you a holistic, daily supplement of live cultures.
Was £24.00
Now £18.00
Save £6.00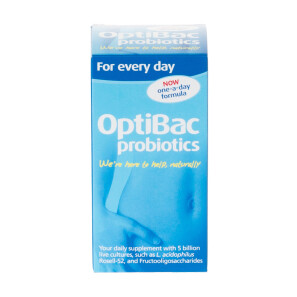 Sambucol Black Elderberry Extract helps support the immune system as it has high antioxdant levels to protect cells. Sambucol should be taken throughout the year to support your immune system by increasing your antioxidant and multivitamin intake
Was £7.99
Now £6.39
Save £1.60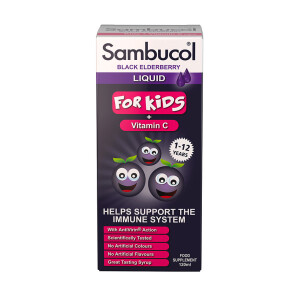 Sambucol Immuno Forte Black Elderberry are packed with Elderberry Extract which is rich in flavonoids (natural antioxidants) that may help maintain a healthy immune system. An easy to swallow and convenient way to take Sambucol Black Elderberry Extract on the go.
Was £10.49
Now £8.39
Save £2.10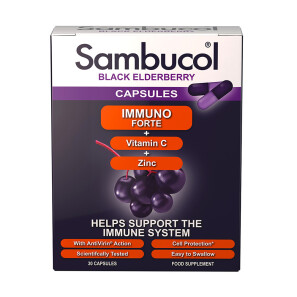 Kids Sambucol Black Elderberry Extract x6 - This multipack helps support the immune system of kids as it has high antioxidant levels to protect cells.
Was £45.54
Now £36.43
Save £9.11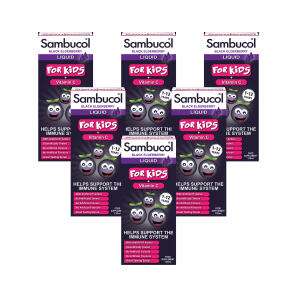 Centrum Advance 50 gives you a daily vitamin that supports vitality, immunity, eye health, and bone health. It is specially formulated to meet the needs of adults 50 years and over.
Was £12.79
Now £8.53
Save £4.26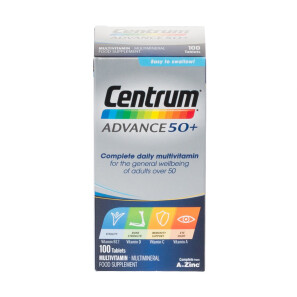 Specially formulated to include 25 key nutrients including all 13 essential vitamins, Centrum Advance can help you meet the nutritional needs of a busy and active lifestyle.
Was £11.99
Now £7.99
Save £4.00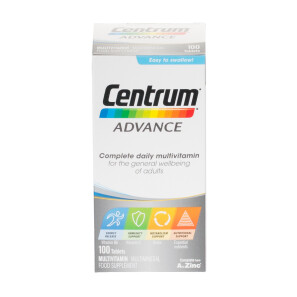 Centrum Fruity Chewables are packed with vitamins and minerals within a tasty citrus berry flavoured chew. They are handy and convenient to take out and about with you, to ensure you always get your daily vitamin intake. Their collections of vitamins and minerals will act as nutritional support, while also contributing to a healthy immune system, healthy skin and metabolism.
Was £6.19
Now £4.13
Save £2.06