---
Save 1/3 on PRO:VOKE at Chemist Direct

Save 1/3 On PRO:VOKE at Chemist Direct. Now From Only £1.31.
Click here to find out more
Touch of Silver Colour Care Shampoo is a daily cleanse to keep your colour looking bright and beautiful. It contains antioxidants and Optical Brighteners which nourish your hair and protect against dulling. After using this glorious shampoo, your hair will be revitalized with a healthy shine.
Was £3.99
Now £2.63
Save £1.36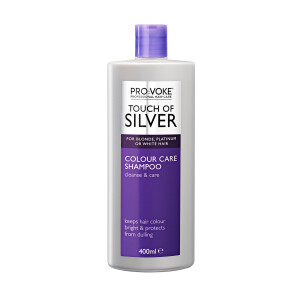 PRO:VOKE Touch Of Silver Firm Hold Hairspray is formulated to help keep your hairstyle in place all day long as well as help to maintain and brighten grey tones. It has a long lasting and quick-dry formula which means you can go on with your day knowing that your hair will stay perfect all day long.
Was £2.99
Now £1.97
Save £1.02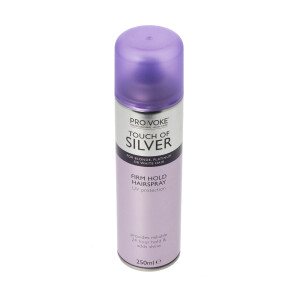 This inventive shampoo contains a violet pigment complex which neutralizes your hair's brassy, yellow tones.
Was £3.99
Now £2.63
Save £1.36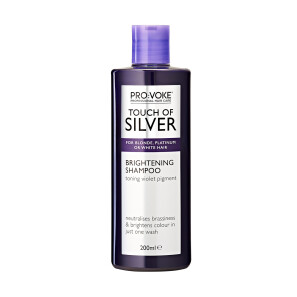 This conditioner helps your colour stay at its brilliant best. It has Optical Brighteners to prevent dullness and enhance shine, along with moisturising properties to keep hair wonderfully soft and healthy. The creamy and protective formula repairs your hair by deeply hydrating it, leaving it smooth and silky.
Was £3.99
Now £2.63
Save £1.36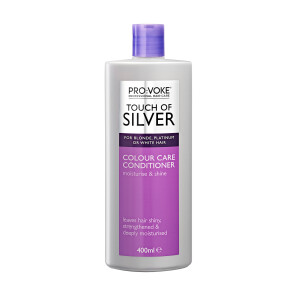 This conditioner restores dry, damaged and coloured hair. The nourishing conditioner features an effective blend of anti-ageing ingredients, with Optical Brighteners and Keratin to restore hair and maintain a healthy structure. After just one use, your hair will look nourished and glossy, with a beautiful radiant shine.
Was £3.99
Now £2.63
Save £1.36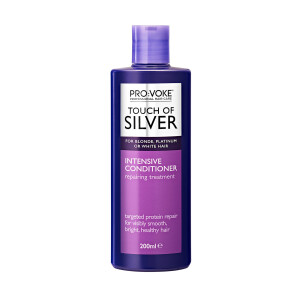 Touch Of Silver Twice A Week Brightening Shampoo is a professional quality shampoo formulated to enhance the colour and condition of light blonde, platinum or white hair. It contains violet colour pigments that will counteract any tendency to yellowing, fading or dullness and active ingredients to make coarse hair feel supple again. The result is beautifully bright hair, glistening with health and radiance.
Was £2.99
Now £1.97
Save £1.02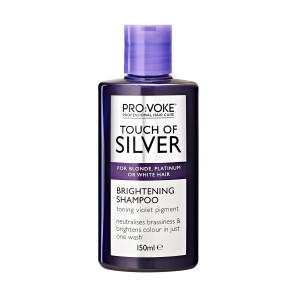 This conditioner protects your hair against environmental pollution, protecting it from dulling with its effective brightening formula. The conditioner contains Tamanu Oil to repair and deeply moisturise your hair, leaving it shiny and silky. Also contains light-reflecting particles which help retain your hair colour.
Was £3.99
Now £2.63
Save £1.36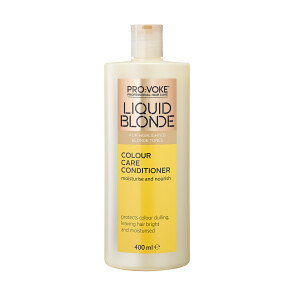 This shampoo fights against dull hair and environmental pollution with an effective brightening formula. The shampoo contains Tamanu Oil to repair hair and light-reflecting particles to boost shine.
Was £3.99
Now £2.63
Save £1.36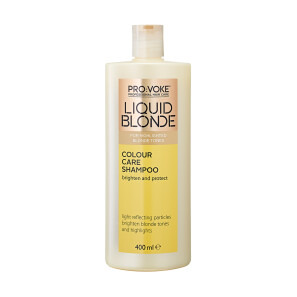 This lush shampoo contains golden blonde pigments which accentuate blonde shades. It contains Tamanu Oil, a deeply nourishing active ingredient, which will leave your hair deeply hydrated. This hair product will instantly enhance the colour of your blonde hair, prolonging salon visits and keeping your blonde hair looking fresh and glossy.
Was £3.79
Now £2.50
Save £1.29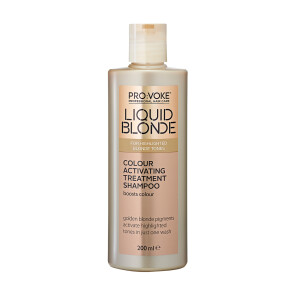 PRO:VOKE Touch Of Silver Intensive Conditioner with Optical Brightener rejuvenates and revitalises dull and lifeless hair. It specifically targets dry and damaged coloured hair. Its unique formula and keratin extracts rebuild your hair naturally, combined with the sunflower seed extract that absorbs UV and the form of your hair. It will leave your hair reflecting and with a luxurious shine all women always desired.
Was £2.89
Now £1.91
Save £0.98