---
Save 1/3 On Biore At Chemist Direct

Save 1/3 On Biore At Chemist Direct.
Click here to find out more
This deep cleanser cleans 2x better* and naturally purifies your skin, using charcoal. Charcoal, a common ingredient found in nature, is known for its ability to draw out impurities and trap them.
Was £4.99
Now £3.33
Save £1.66

Excess oil can clog pores and lead to blackheads. Luckily, these strips, infused with natural charcoal, trap and draw out deeply rooted impurities and excess oil. Dermatologically tested, hypoallergenic and oil-free.
Was £8.99
Now £5.99
Save £3.00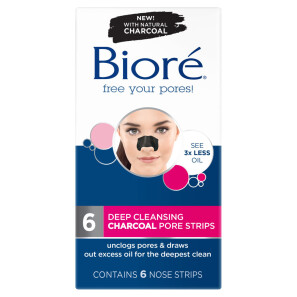 Let's face it, dirt and oil don't discriminate. The blackheads they can cause can pop up anywhere, and you've got to be ready at any time to face them.
Was £10.99
Now £7.33
Save £3.66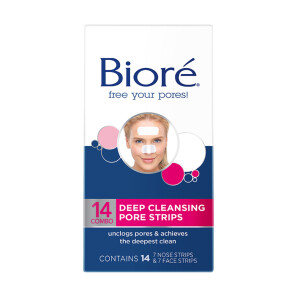 Pores filled with dirt & oil can magnify their appearance, making them look larger and more noticeable. This pore minimiser uses active charcoal to thoroughly cleanse your skin, getting rid of excess oil and dirt, and reducing the appearance of pores in the process.
Was £5.99
Now £3.99
Save £2.00

Ideal for oily to combination skin, this cleansing soap bar draws out and binds to deep-down dirt and oil for cleaner pores. Infused with jojoba beads and peppermint, this bar gently exfoliates and leaves skin feeling tingly smooth.
Was £4.99
Now £3.33
Save £1.66

Leaving dirt behind in your pores can clog them up and lead to even bigger problems. These strips remove 2x more deep-down clogged pores*.
Was £7.99
Now £5.33
Save £2.66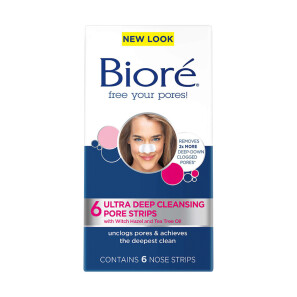 Intense pore cleanser, developed by experts to clean and nourish combination skin. With its ability to deep clean and naturally exfoliate, baking soda is the answer to finally get rid off those pesky impurities. Hypoallergenic, oil free and dermatologically tested.
Was £4.99
Now £3.33
Save £1.66

This self-heating face mask purifies pores up to 2.5x better than comparable products*. Dirt & oil in your pores can clog them leading to skin problems, but you don't always have time for deep cleansing mask treatment. This mask only takes 1 minute to deeply cleanse your pores, making it ideal for your busy lifestyle.
Was £7.99
Now £5.33
Save £2.66

This cleansing foam deeply purifies the skin, removing any excess dirt and make-up. It leaves the skin radiant and healthy-looking.
Was £5.99
Now £3.99
Save £2.00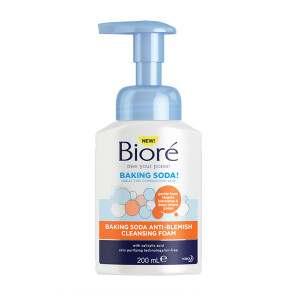 This innovate powder activates with water to deep clean pores and leaves your skin visibly smoother in just one week. Bioré Baking Soda Cleansing Scrub gently exfoliates your skin then naturally dissolves so you never over-scrub.
Was £7.99
Now £5.33
Save £2.66