---
Save 1/3 on Corsodyl at Chemist Direct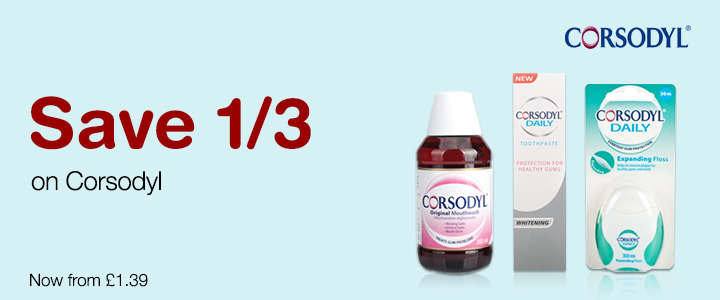 You can save 1/3 on Corsodyl Oral Health Care at Chemist Direct, now from £1.39.
Please click here to check out our other great offers. 
Corsodyl (chlorhexidine) Dental Gel provides treatment for gum disease, tooth decay, mouth ulcers, and oral thrush. It promotes gum healing and reduces the buildup of plaque and bacteria.
Was £2.95
Now £1.97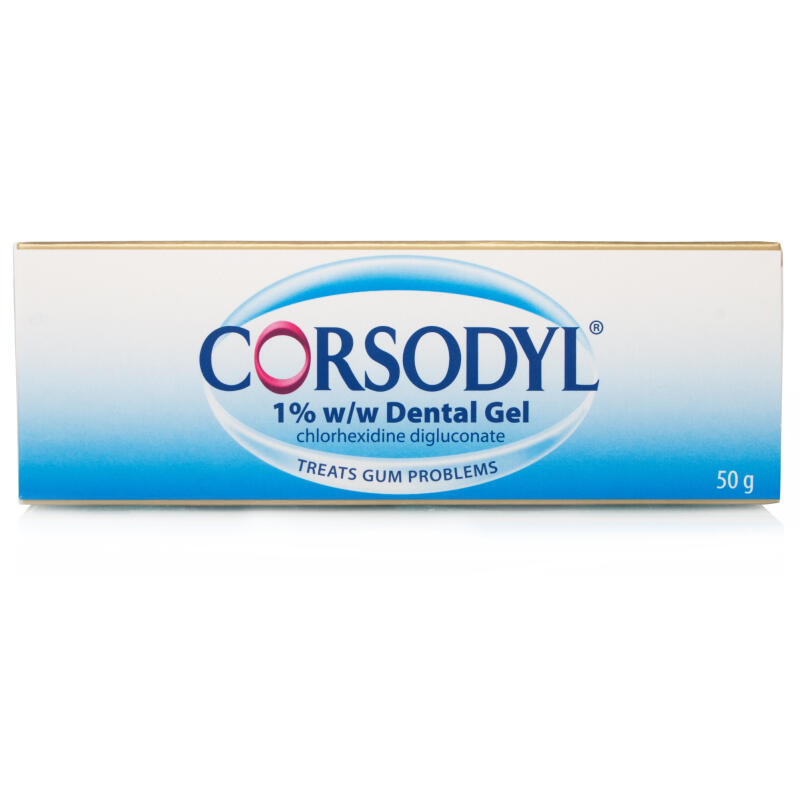 A clinically-proven toothpaste, specifically formulated for treating red, swollen and bleeding gums. Corsodyl Ultra Clean Toothpaste leaves an ultra clean, healthy and fresh sensation in the whole mouth every day.
Was £3.99
Now £2.66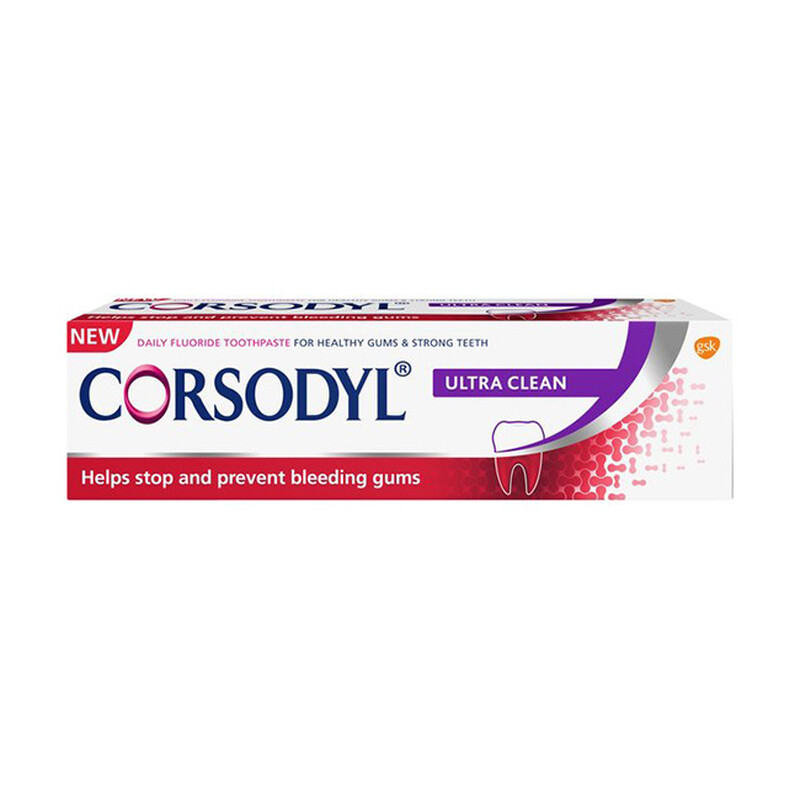 Corsodyl Alcohol Free Mouthwash is a mint flavoured, alcohol free mouthwash specially formulated for treating gum problems like bleeding gums, irritated gums, and mouth ulcers.
Was £4.99
Now £3.33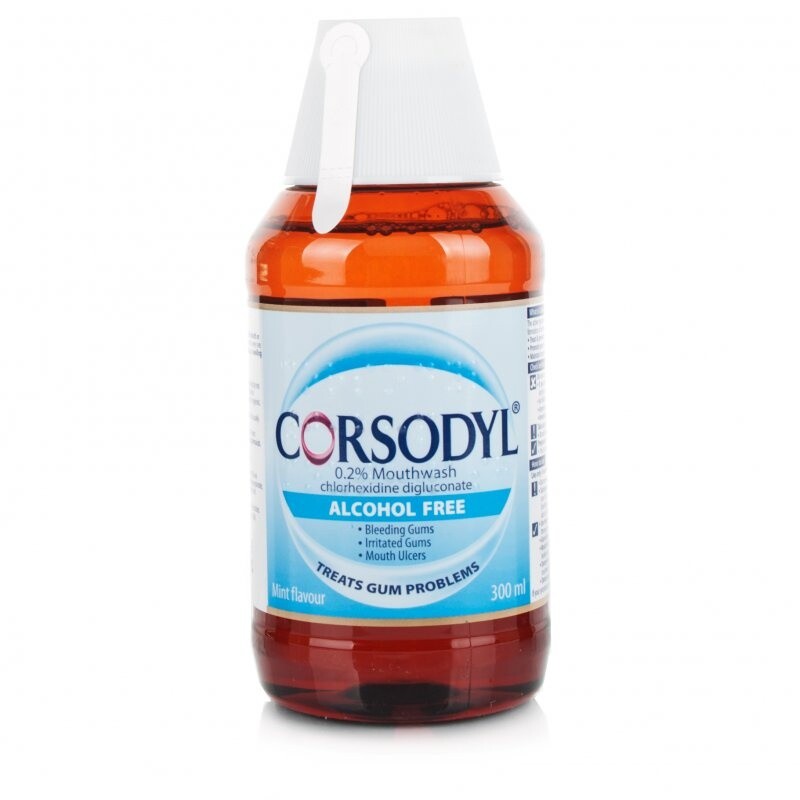 Corsodyl Daily Expanding Floss 30m helps remove plaque from between your teeth and gums for everyday dental protection.
Was £2.39
Now £1.59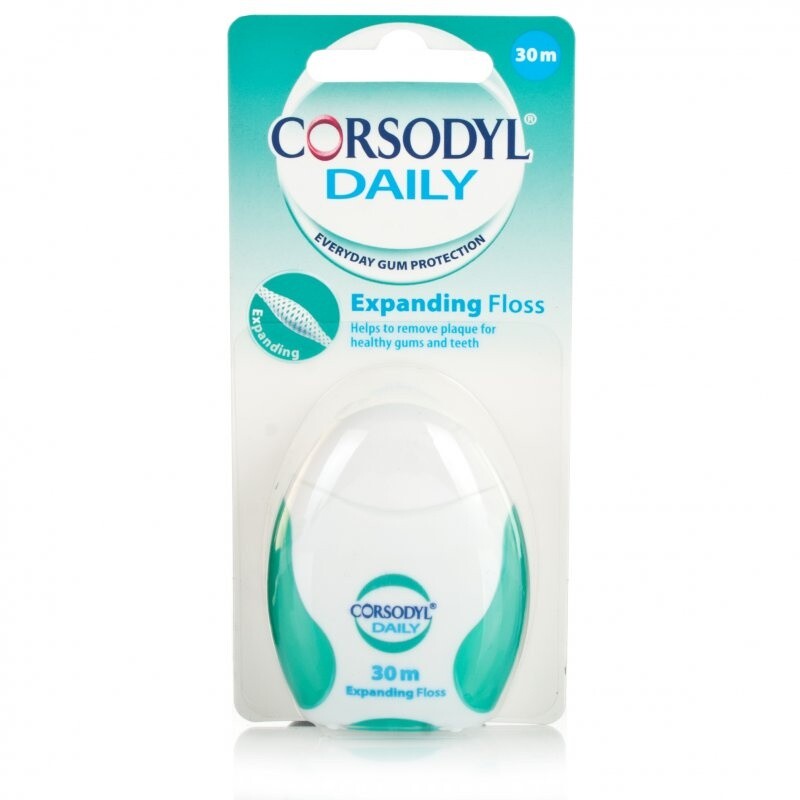 Corsodyl Daily Gum & Tooth Paste is clinically proven to fight plaque and bacteria while protecting your gums and helping them to stop bleeding.
Was £3.99
Now £2.66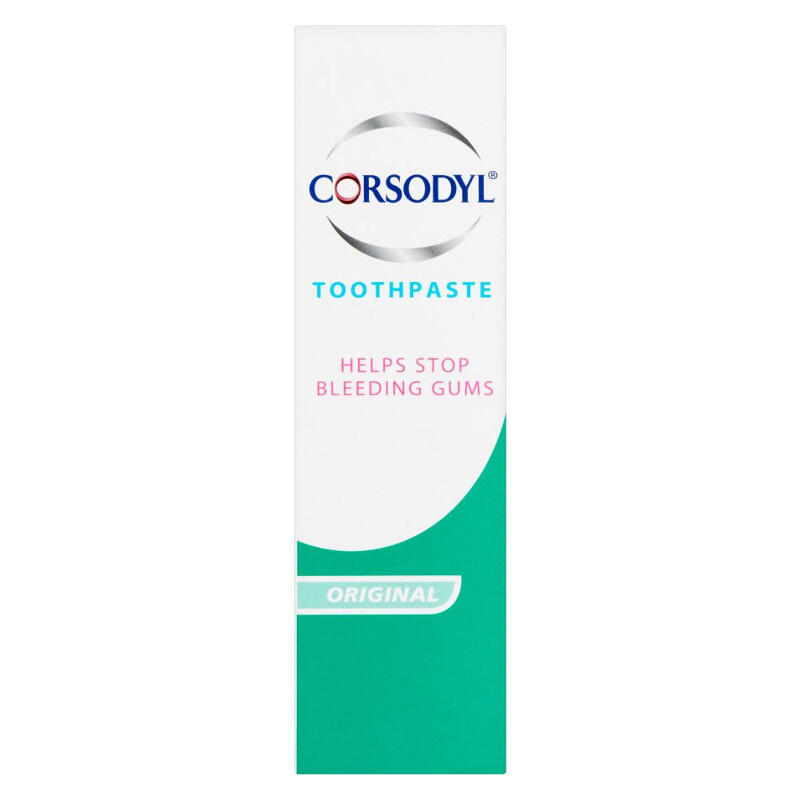 Corsodyl Daily Gentle Tape 30m helps you give your teeth advanced care and cleaning by effectively clearing out the spaces between your teeth. It is gentle on your gums and the gaps around your teeth, providing you with everyday gum protection.
Was £2.09
Now £1.39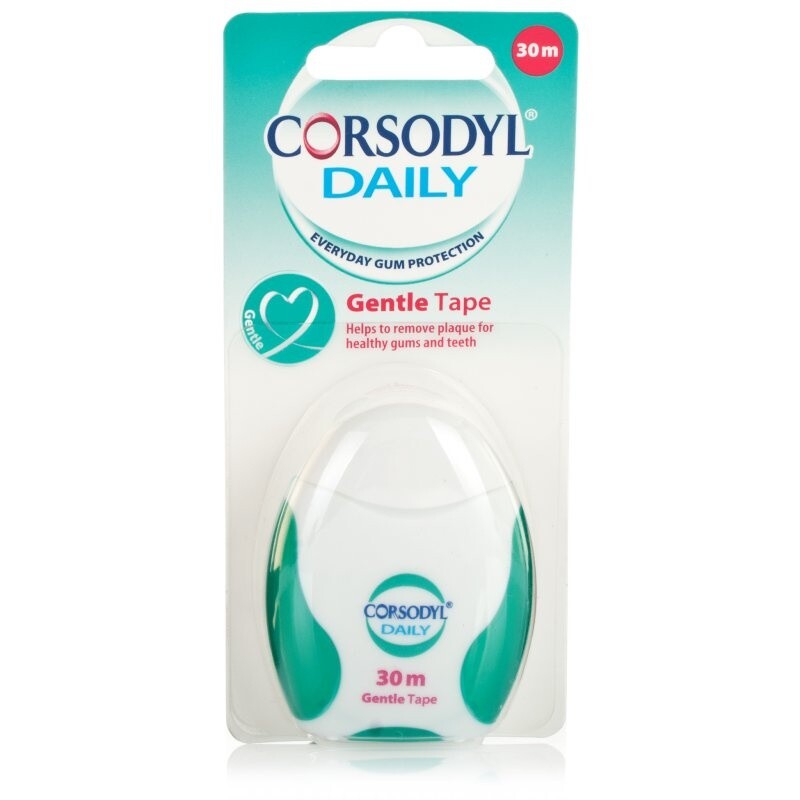 Use Corsodyl Mouthwash Mint as an aid in the treatment and prevention of gum disease, the maintenance of oral hygiene and reduction of dental plaque.
Was £12.99
Now £8.66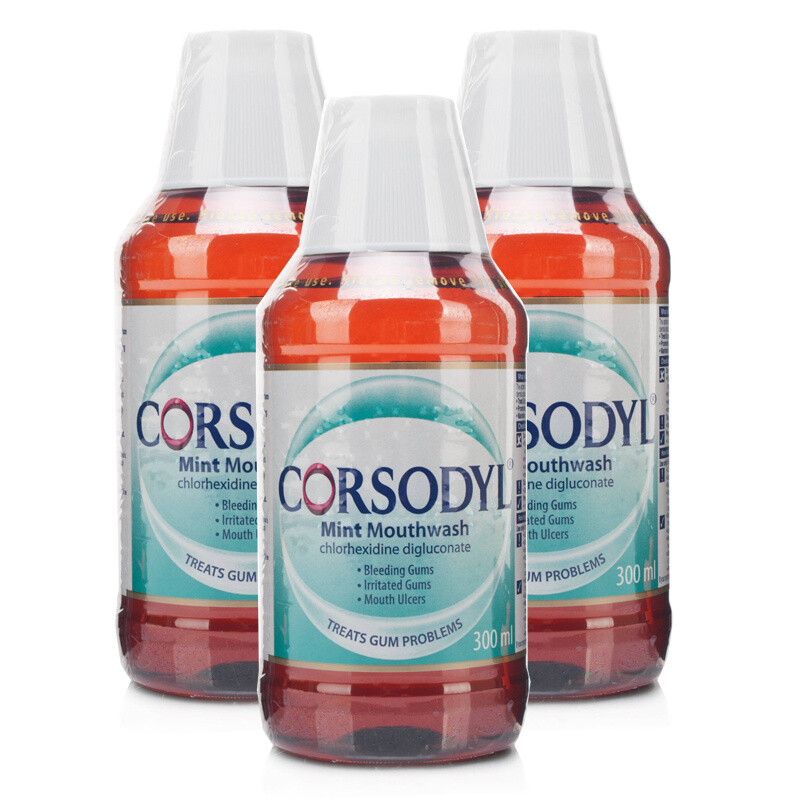 Corsodyl Daily Defence Alcohol Free Mouthwash Cool Mint promotes healthy gums, while protecting and fighting bad breath.
Was £4.79
Now £3.19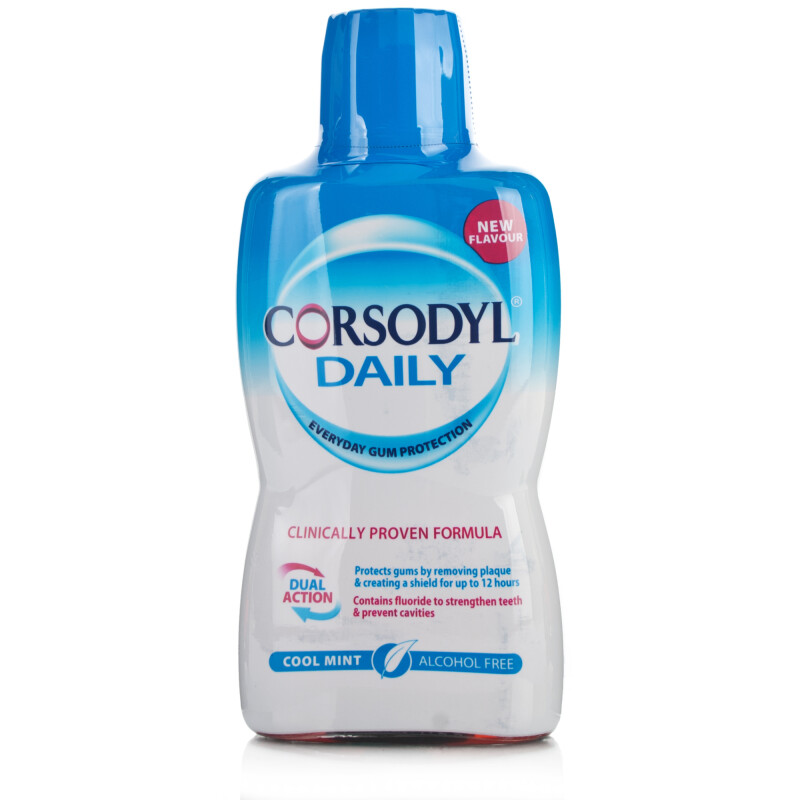 Corsodyl Daily Expanding Floss 30m Triple Pack gives you a multipack of expanding flosses for everyday dental protection and care.
Was £6.95
Now £4.63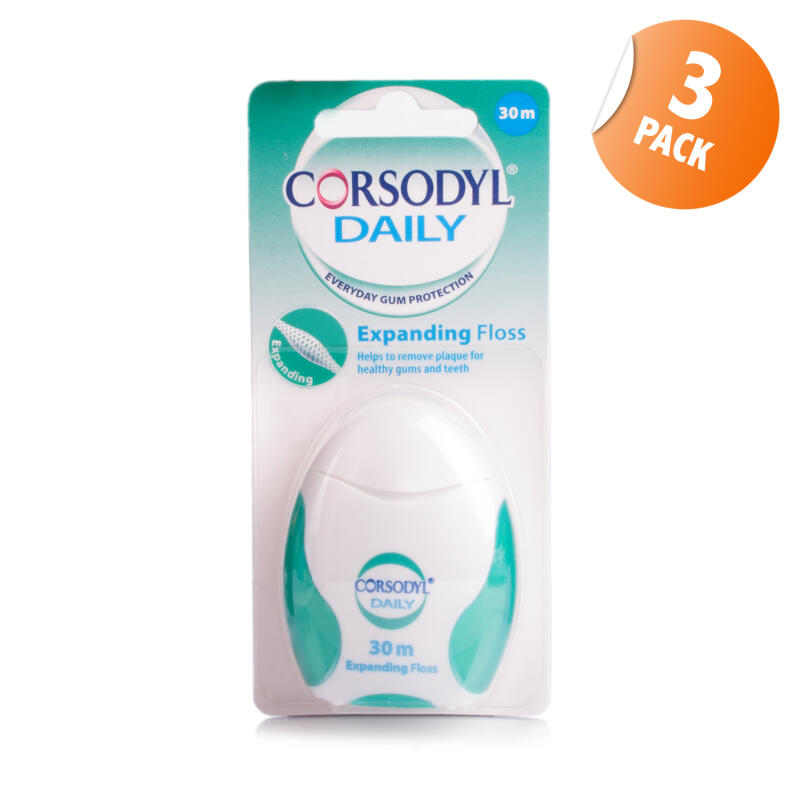 Corsodyl Daily Toothbrush Medium has been specifically designed to offer gentle yet thorough cleaning of the teeth and gum line. This product comes with a small head and medium bristles.
Was £2.99
Now £1.99