SALE - Up To 75% Off Selected Styles at Sock Shop
---
SALE - Up To 75% Off Selected Styles at Sock Shop
SALE - Up To 75% Off Selected Styles at Sock Shop.
Browse our Sale for genuine reductions.
Click here to find out more.
Nicknamed 'Heavenly Home Socks', you'll understand why when you pull on these gift boxed Elle Wool Blend Zig Zag Slipper Socks.
Was £8.99 Now £3.99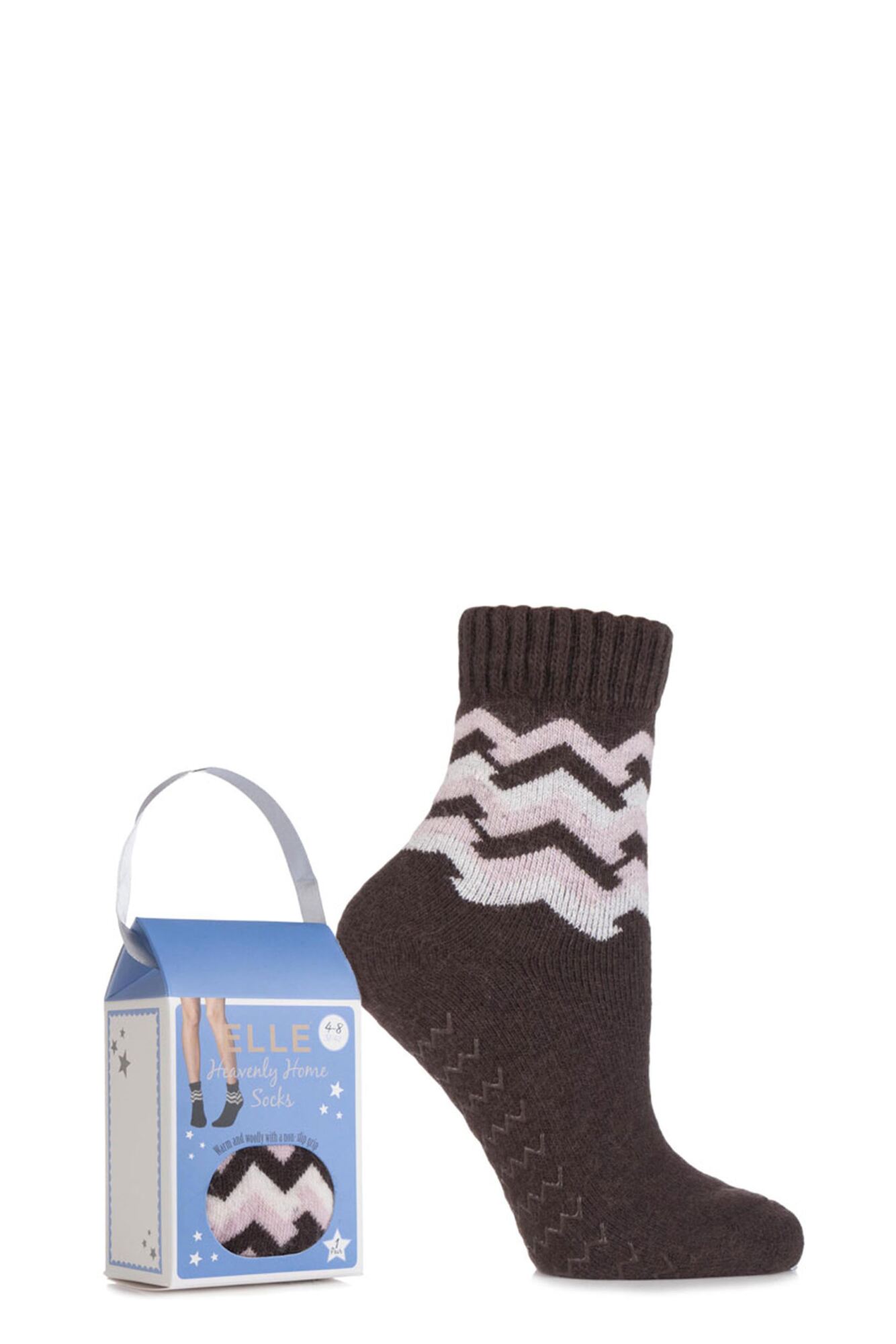 With their layered-look multiple cuff edges, these Elle Frilly Welt Cashmere Blend Ankle Socks have a very distinctive and attractive appearance, in a mix of damson, biscuit and black shades.
Was £11.99 Now £3.99
Pull on this pair of socks if you are a sexy devil! Decorated with star studs on the ankle, this pair of ladies novelty socks has a sexy devil design knitted into the ankle.
Was £3.99 Now £0.99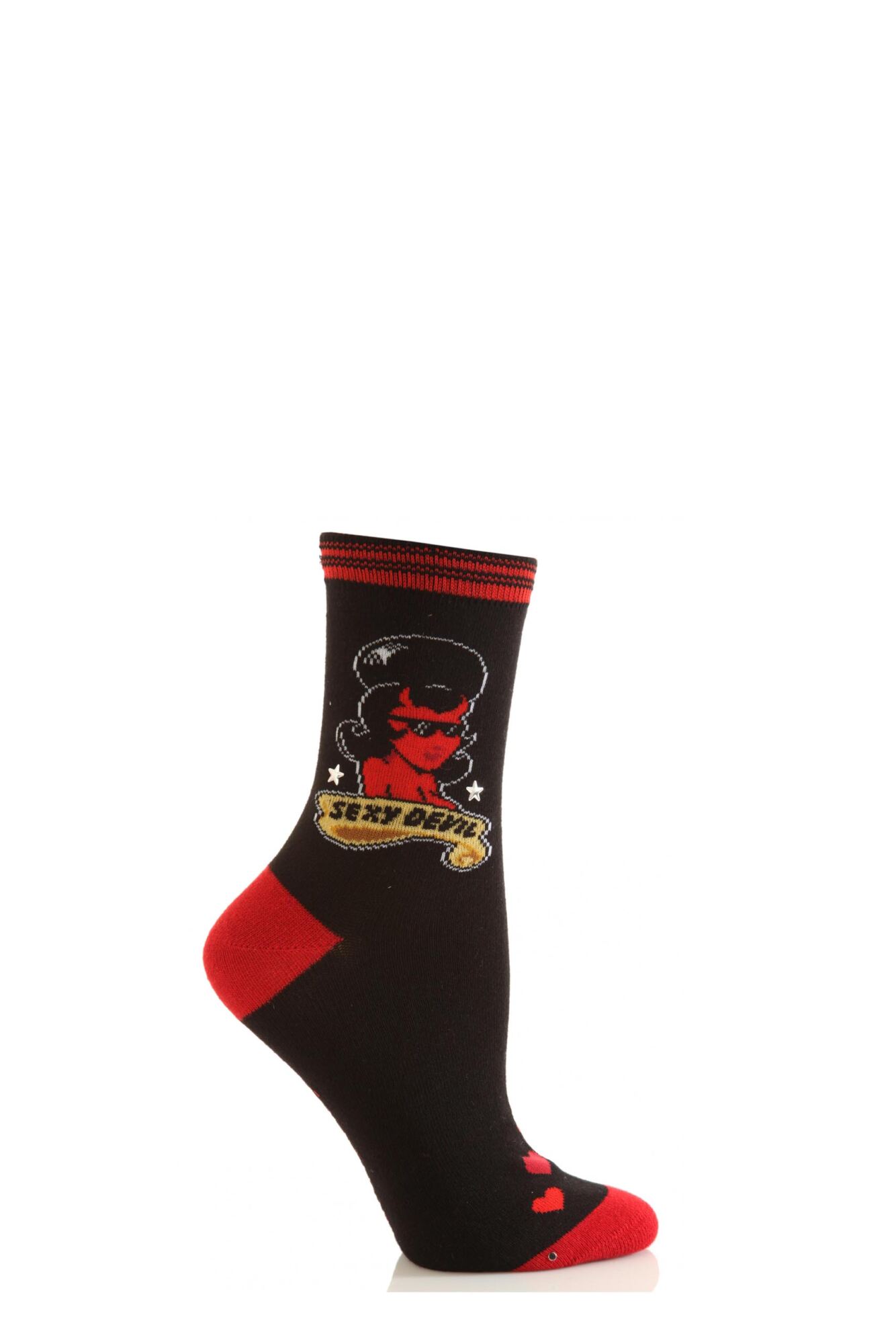 Soft and wispy, loose and lovely, these Elle Wool and Viscose Ribbed Bed Socks are a great pick for bed socks or for lounging about the home. The fit is gentle and easy-going and the feel is heavenly – light, silky and smooth with just a bit of stretch in the ribbed detail legs.
Was £6.99 Now £1.99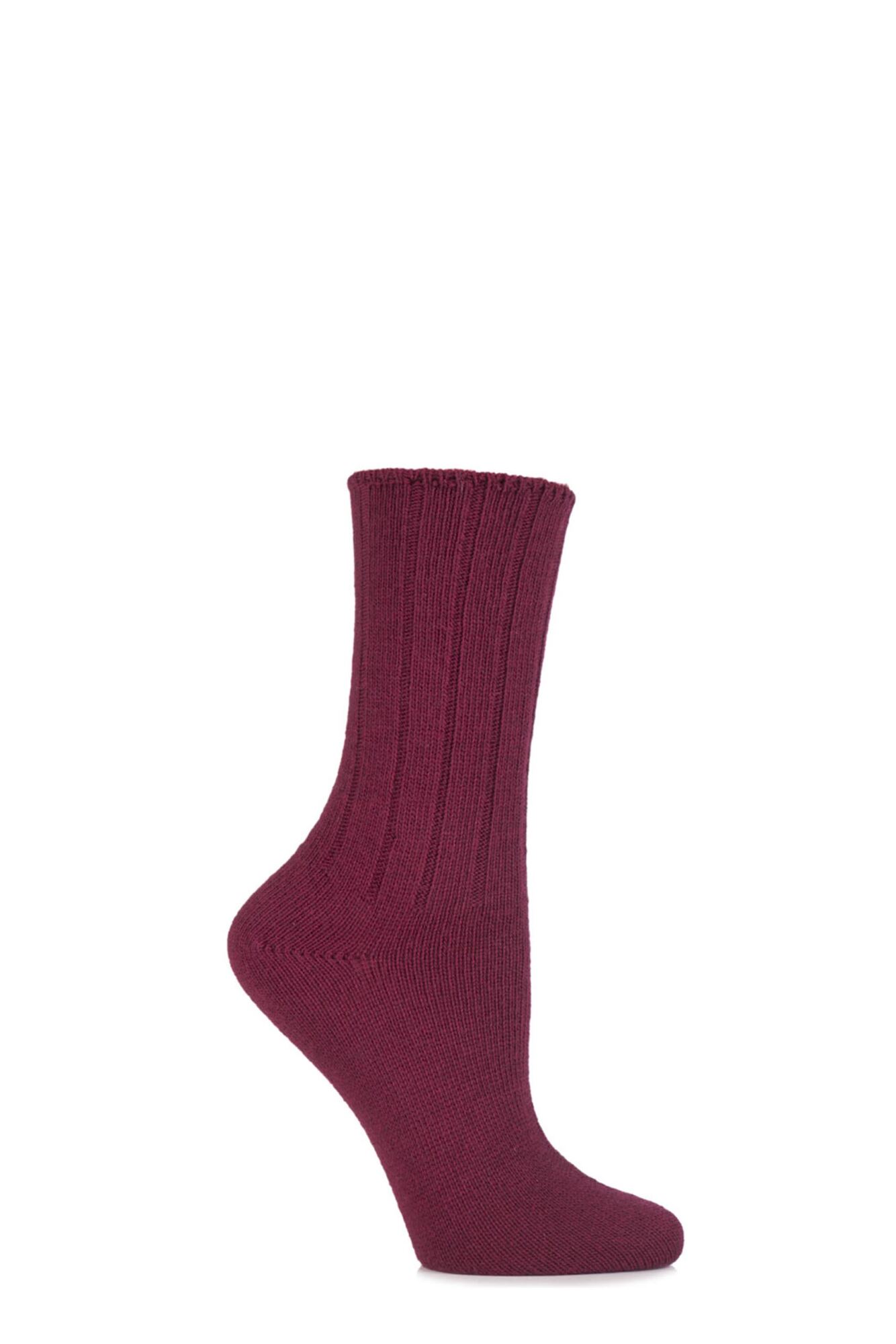 Sublimely soft, in a silky viscose/wool blend, for a luxurious and warm feel, these Elle Wool Ribbed Knee High Socks are just the things for colder weather, particularly if you favour higher leg boots, or even just enjoy the look of knee highs.
Was £8.99 Now £3.99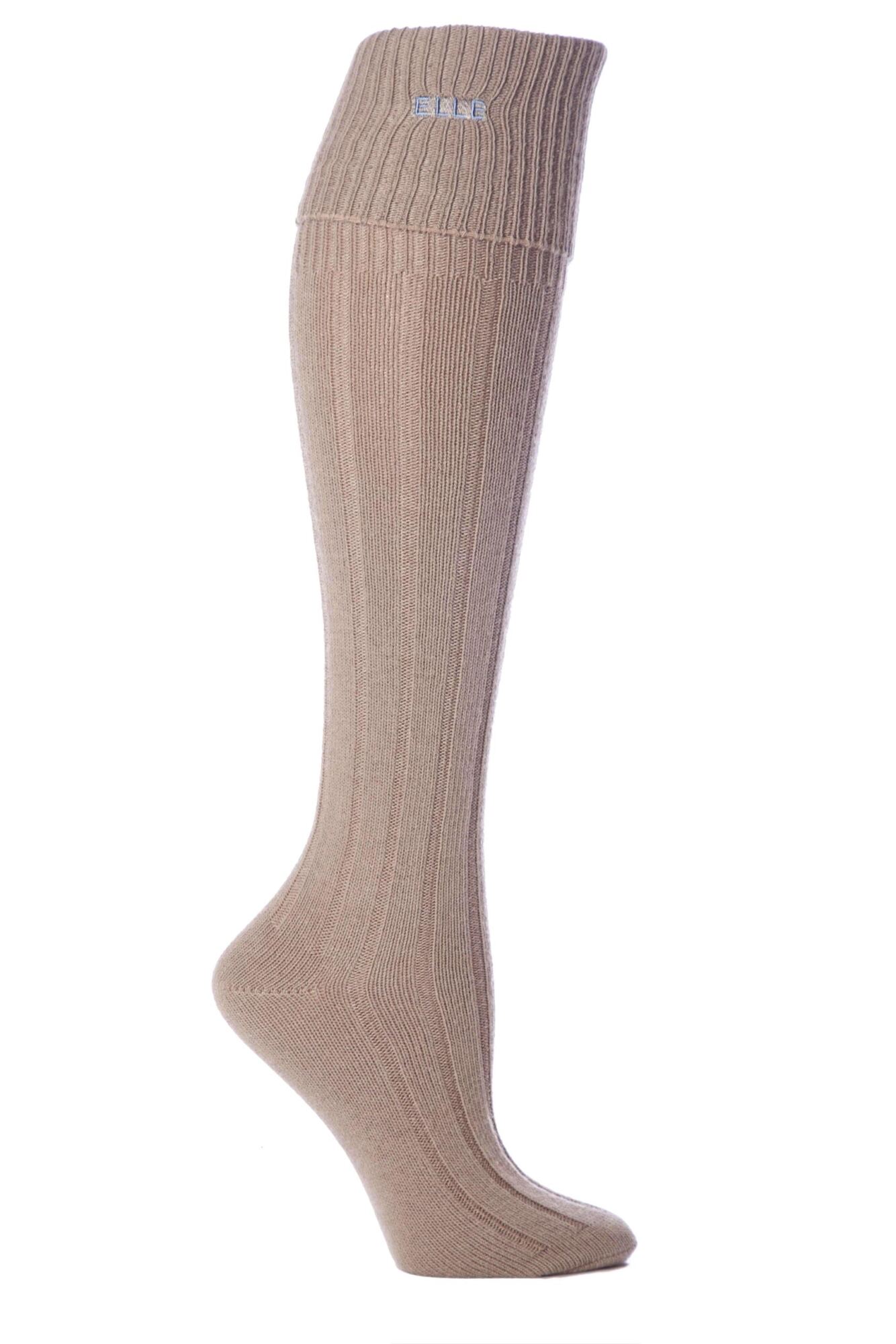 It's a bold girl that will Dare To Wear these cheekily-messaged socks! Our SOCKSHOP Dare To Wear 'My Birthday Suit Looks Better' Socks will make a great gift for anyone you know celebrating a birthday with their super soft cotton rich feel and bright woven saying, striped cuff and toe.
Was £3.99 Now £0.99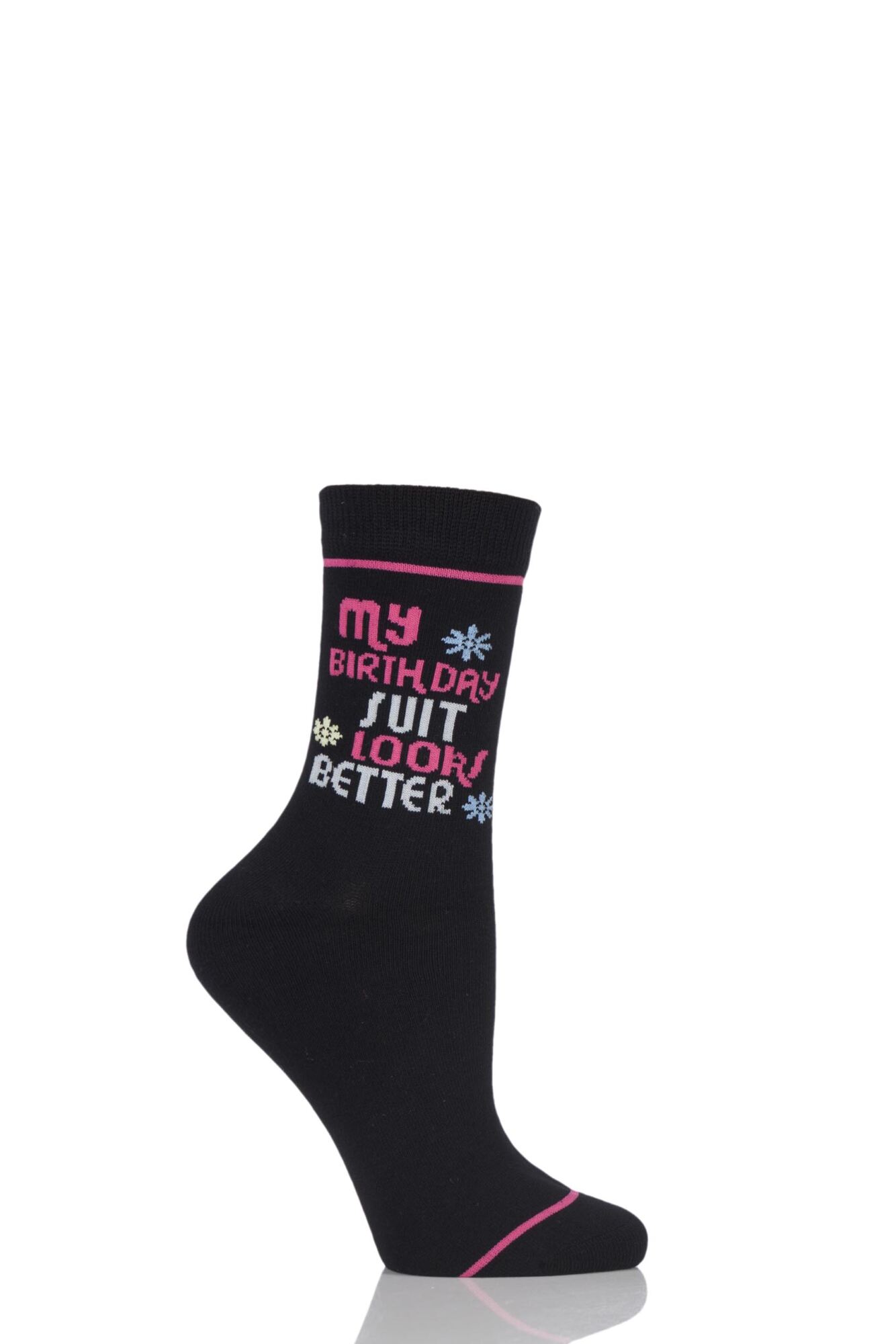 Ultra-fine and silky in a 'pin-dot' fabric – think airtex and you won't be far off – but much lighter and smoother, Elle Pin Dot Shoe Liner Socks are highly breathable and very low profile, sitting flat against the foot, with reinforced, laser-cut edges for a near-invisible look and feel.
Was £3.99 Now £0.99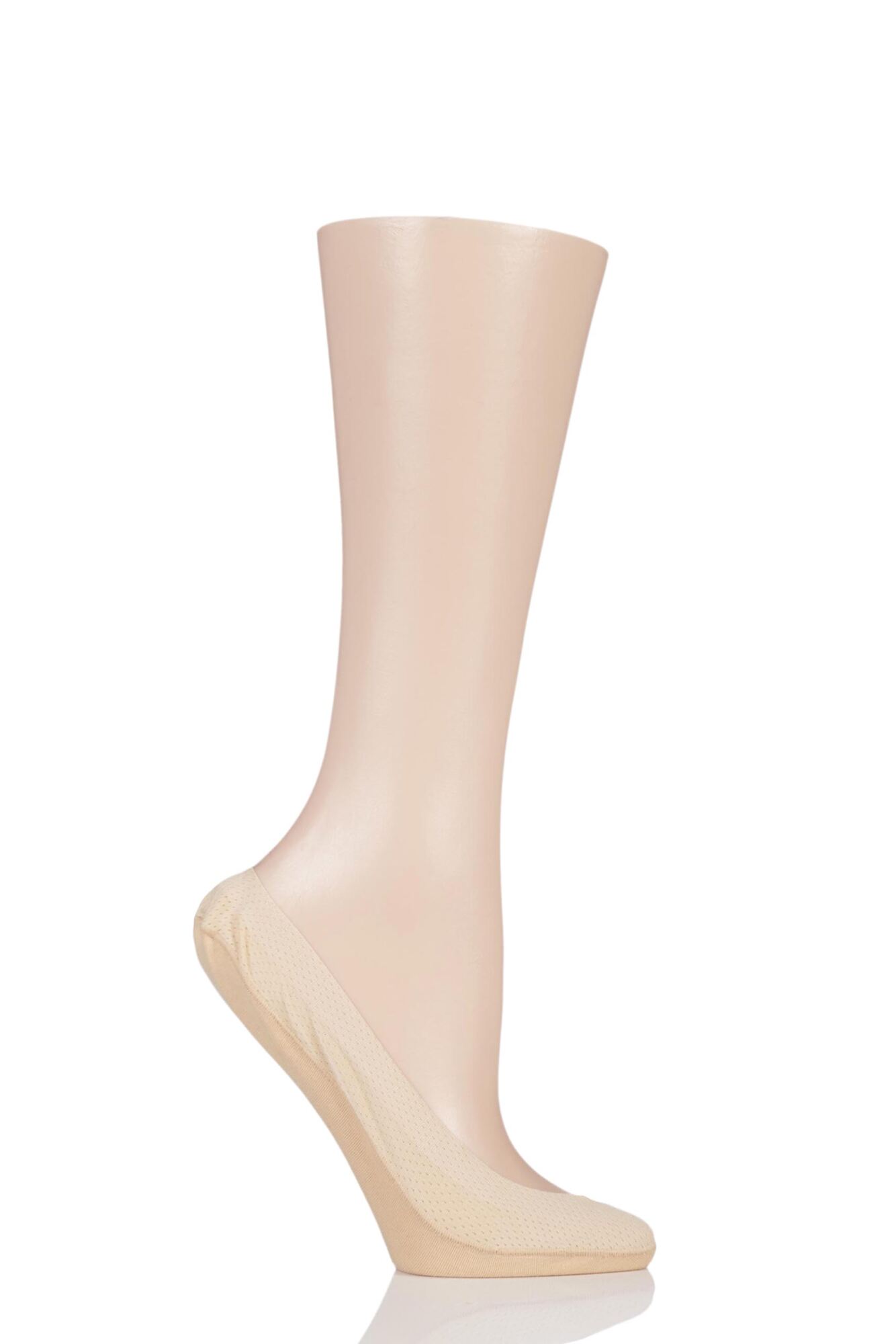 A fabulous idea for a personalised gift, these stylish, cotton-rich socks come complete with a smart design name embroidered on the ankle.
Was £3.99 Now £1.01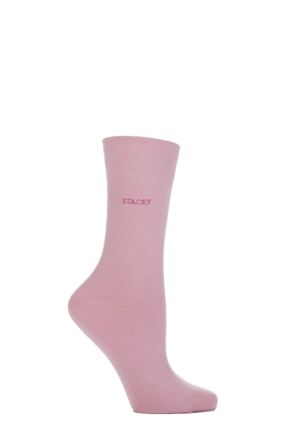 A classic oriental pattern in gentle muted tones graces these Elle Cherry Blossom Patterned Printed Tights, ornately scattering small blooms on a soft grey background for a heavily patterned tight that still manages to look pretty and delicate for coordinating with both casual and more dressed up styles.
Was £8.99 Now £2.00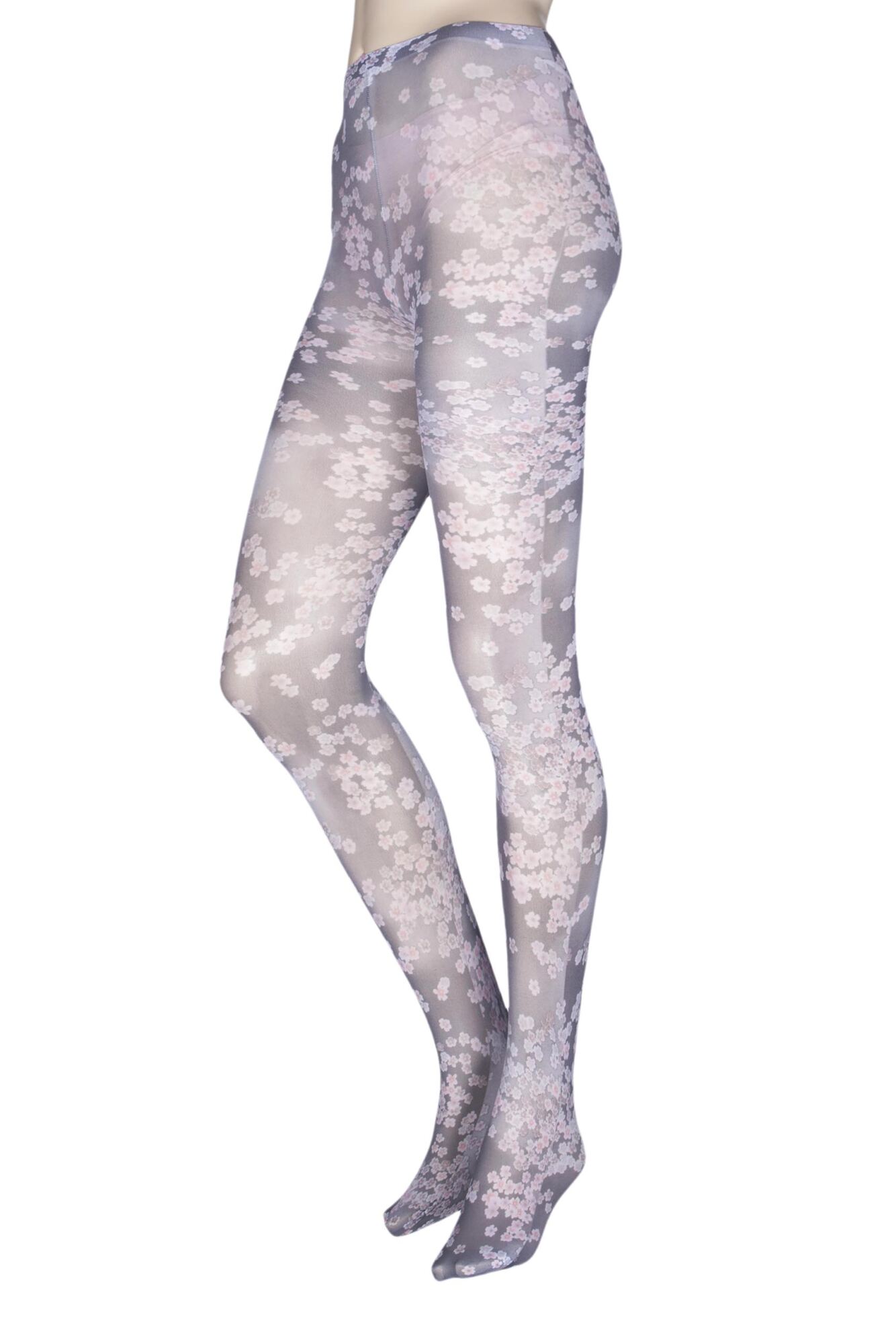 L.O.L. Surprise! (It stands for Little Outrageous Little Surprise) is the latest collecting obsession for girls, but even fashion-forward little ladies need to stay warm... in style!
Was £8.99 Now £3.99