SALE on Kids Personalised Door Plaques PLUS 10% Off Sitewide PLUS Free Delivery Over £30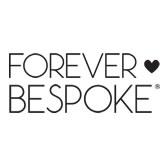 SALE on Our Forever Bespoke Designed and Manufactured Door Plaques
PLUS 10% off Sitewide with code: Bespoke10
Forever Bespoke are proud to show off our personalised kids door plaques, each of which has a matching silent tick clock that can be bought with it.
We have 20 designs, however, I have included our 14 best selling designs.
Each clock is £27.99 and our door plaques are £9.99 (reduced from £10.99). Customers just love feeling like they've spent less than a tenner! And to add to the customers delight, if they buy a clock and door plaque they will also receive free delivery... PLUS 10% off with code Bespoke10
With Christmas right around the corner, our clock and door plaque set is the perfect unique gift for kids!
For more information on our promotions and to discuss exclusive commissions contact: laura@foreverbespoke.co.uk
Princess Clock: https://foreverbespoke.co.uk/personalised-princess-girls-bedroom-wall-clock.html
Princess Door Plaque: https://foreverbespoke.co.uk/pretty-princess-personalised-children-s-bedroom-door-plaque.html
Safari Clock: https://foreverbespoke.co.uk/bespoke-safari-animal-kids-wall-clock.html
Safari Door Plaque: https://foreverbespoke.co.uk/personalised-safari-kids-bedroom-door-plaque.html
Rocket Ship Clock: https://foreverbespoke.co.uk/quirky-rocket-wall-clock-for-boys.html
Spaceman Door Plaque: https://foreverbespoke.co.uk/customised-astronaut-boys-bedroom-door-plaque.html
Spaceman Clock: https://foreverbespoke.co.uk/unique-astronaut-kids-silent-wall-clock.html
Rocket Ship Door Plaque: https://foreverbespoke.co.uk/bright-red-rocket-childrens-custom-bedroom-door-plaque.html
Ballerina Clock: https://foreverbespoke.co.uk/bespoke-ballerina-childrens-wall-clock.html
Ballerina Door Plaque: https://foreverbespoke.co.uk/beautiful-ballerina-girls-custom-bedroom-door-plaque.html
Girls Boat Clock: https://foreverbespoke.co.uk/customised-pink-sailboat-silent-wall-clock-for-girls.html
Girls Boat Door Plaque: https://foreverbespoke.co.uk/girls-sailboat-personalised-bedroom-door-plaque.html
Boys Boat Clock: https://foreverbespoke.co.uk/sailboat-personalised-silent-wall-clock-for-boys.html
Boys Boat Door Plaque: https://foreverbespoke.co.uk/boys-sail-boat-customised-bedroom-door-plaque.html
Boys Balloon Clock: https://foreverbespoke.co.uk/personalised-hot-air-balloon-clock-for-a-boy.html
Boys Balloon Door Plaque: https://foreverbespoke.co.uk/customised-boys-hot-air-balloon-bedroom-door-plaque.html
Castle Clock: https://foreverbespoke.co.uk/pretty-princess-personalised-children-s-bedroom-door-plaque.html
Castle Door Plaque: https://foreverbespoke.co.uk/cute-castle-customised-girls-bedroom-door-plaque.html
Fairy Clock: https://foreverbespoke.co.uk/customised-childrens-fairy-clock-with-pendulum.html
Fairy Door Plaque: https://foreverbespoke.co.uk/girl-s-fairy-bespoke-bedroom-door-plaque.html
Farm Clock: https://foreverbespoke.co.uk/personalised-childrens-farm-wall-clock.html
Farm Door Plaque: https://foreverbespoke.co.uk/farm-childrens-customised-bedroom-door-plaque.html
Girls Balloon Clock: https://foreverbespoke.co.uk/personalised-pink-hot-air-balloon-wall-clock.html
Girls Balloon Door Plaque: https://foreverbespoke.co.uk/personalised-pink-hot-air-balloon-wall-clock.html
Noah's Ark Clock: https://foreverbespoke.co.uk/personalised-noahs-ark-childrens-wall-clock.html
Noah's Ark Door Plaque: https://foreverbespoke.co.uk/childrens-noahs-ark-customised-door-plaque.html
Pirate Clock: https://foreverbespoke.co.uk/bespoke-pirate-ship-clock-with-treasure-chest-pendulum.html
Pirate Door Plaque: https://foreverbespoke.co.uk/pirate-kids-personalised-bedroom-door-plaque.html
Plane Clock: https://foreverbespoke.co.uk/customised-airplane-silent-wall-clock.html
Plane Door Plaque: https://foreverbespoke.co.uk/bespoke-flying-planes-personalised-bedroom-door-plaque.html
Tags: 10% off, children's gifts, discount, discountcode, free delivery, gifting, personalised gifts, promotion, sale