Sale Extended, Summer Dresses and 10% Off Code
Hi,
Summer has finally arrived and and we're here to help you get all the clothes you'll need this season at the best price. We've extended our Summer sale, which has hundreds of products on sale for up to 50% off, for a few more weeks, and we're giving you a code for both 10% off your order and free delivery. It doesn't get much better than that!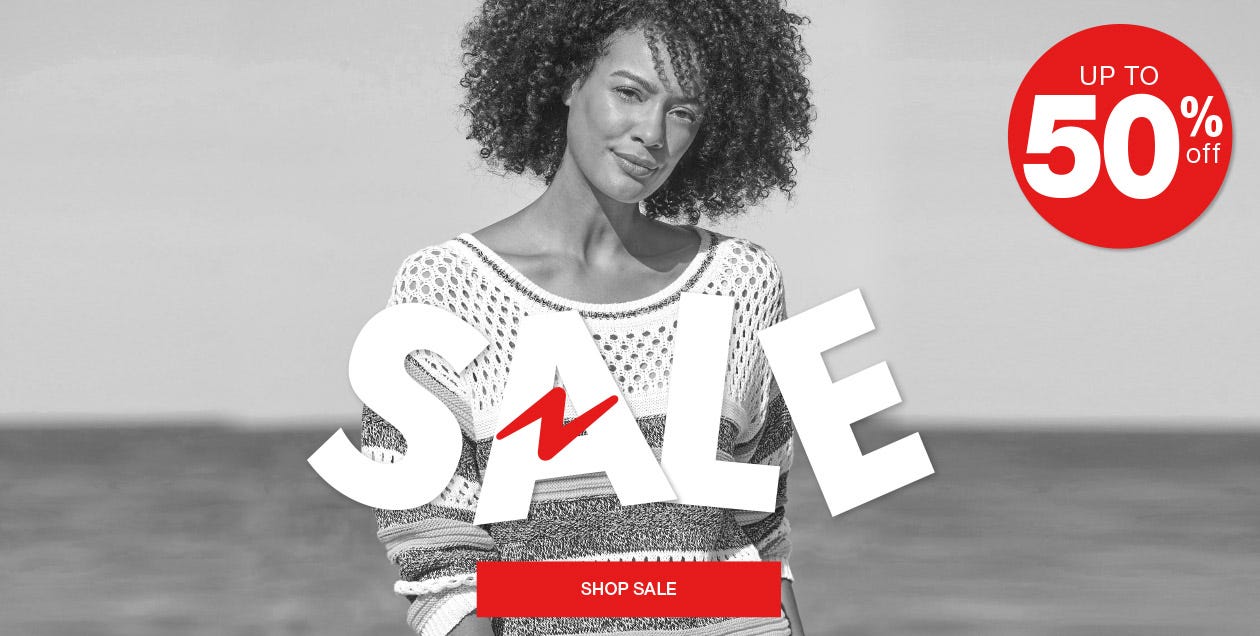 We've also just added some new items to our Summer collection, including some stunning summer dresses that will both make you look amazing and feel cool and light on the hottest Summer days.
See below for more details and don't hesitate to get in touch if you've got any questions or additional promotion offers. We'd love to hear from you.
76922 - 10% off plus free delivery
Valid until 31/07/2022
T&Cs: Cannot be used in conjunction with any other code.
Up to 50% Sale
Deep Link: https://www.awin1.com/cread.php?awinmid=5473&awinaffid=!!!id!!!&ued=https%3A%2F%2Fwww.damart.co.uk%2Fc-237103-womens-clothing-sale
New In
Deep Link: https://www.awin1.com/cread.php?awinmid=5473&awinaffid=!!!id!!!&ued=https%3A%2F%2Fwww.damart.co.uk%2Fc-178750-new-in
Summer Dresses
Deep Link: https://www.awin1.com/cread.php?awinmid=5473&awinaffid=!!!id!!!&ued=https%3A%2F%2Fwww.damart.co.uk%2Fc-288730-womens-dresses
Holiday Shop
Deep Link: https://www.awin1.com/cread.php?awinmid=5473&awinaffid=!!!id!!!&ued=https%3A%2F%2Fwww.damart.co.uk%2Fc-423079-holiday-shop
Up to 50% Off Tops
Deep Link: https://www.awin1.com/cread.php?awinmid=5473&awinaffid=!!!id!!!&ued=https%3A%2F%2Fwww.damart.co.uk%2Fc-178560-tops
Up to 50% Off Nightwear
Deep Link: https://www.awin1.com/cread.php?awinmid=5473&awinaffid=!!!id!!!&ued=https%3A%2F%2Fwww.damart.co.uk%2Fc-243529-womens-nightwear
Thanks,
Chris & The Damart Team
Tags: 10% off, free delivery, offer, offers, sale