Saga Magazine Launches Affiliate Programme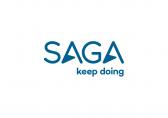 Saga Magazine is delighted to announce the launch of its affiliate programme on the Affiliate Window network. Saga Magazine, aimed at the over-50s, is Britain's bestselling monthly subscription magazine with over 357,000 subscribers. Bright, entertaining and seriously informative, Saga Magazine covers a large and eclectic range of topics. You never quite know what's coming until you turn the page, but you'll find everything from home to health, people to places, games to gardening, money to technology, celebrity to culture and much more. Plus, you'll discover a whole load of reader events and offers, which only subscribers can enjoy.
Join our programme and earn up to £8 commission on single subscription product orders. If you have any questions, please contact The Saga Magazine Team on luke.chadwick@saga.co.uk
To find out more and apply to join the programme, please click here.