Rutland Cycling Offers!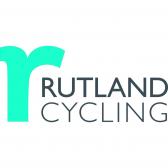 Hi all affiliates!
The summer looks like it's finally here - and as expected the cycling industry is pumping out bikes and accessories like you wouldn't believe!
Get some of the action with these great voucher codes of brands which you just won't see discounted anywhere - not even on our website - these are special codes created for YOU!
But don't miss out on great commission as these expire at the end of May!
Here they are:
Get and extra - that's EXTRA 10% off all Altura cycle clothing with code : extra10
Get and Extra 10% of Endura cycle clothing and accessories with code : 10endura
Get an amazing 15% of the best HD helmet video cameras on the market GOPRO with code : gopro15
Get an unbelievable 10% of any 2012 KONA bike over £350 with code: 10kona
and finally
get £50 off and Specialized bike over £499.99 with code: spec50
These are the brands people want but never get discounted!
Good luck and if you need any more codes let me know!
Regards
Rutland Cycling
darren.hooper@rutlandcycling.co.uk