Rutland Cycling January Sales - Now Live!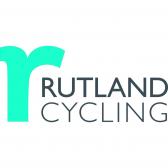 Online | Click & Collect | In Store | 1-Hour Delivery Slots | 0% Finance | 30-Day Test Rides
Courtesy Bike Service | Fox Fork & Shock Servicing
Merry Christmas All!
Thank you for all the hard work over the past few weeks. It really has played a good part in the overall success of the season.
Just to let everyone know our January sales are now live. Feel free to start promoting.
Have a great break/rest and hopefully catch up with you all in the new year!
Here at Rutland Cycling, we have an awesome range of products in our sale. From bikes to bike lights and other accessories to base layers and clothing to turbo trainers and GPS computers to Outdoor clothing and shoes, we have it pretty much covered!
Code:
http://www.awin1.com/cread.php?awinmid=3395&awinaffid=!!!id!!!&clickref=&p=http%3A%2F%2Fwww.rutlandcycling.com%2Fspecial-offers.aspx
Top Picks
Giant Defy 3 Road Bike - Save 36% Only £444.99
Code:
http://www.awin1.com/cread.php?awinmid=3395&awinaffid=!!!id!!!&clickref=&p=http%3A%2F%2Fwww.rutlandcycling.com%2F280933%2Fproducts%2Fgiant-defy-3-2014-road-bike.aspx
Craft Active Extreme Mens Base Layer - Save over 50%
Code:
http://www.awin1.com/cread.php?awinmid=3395&awinaffid=!!!id!!!&clickref=&p=http%3A%2F%2Fwww.rutlandcycling.com%2F289935%2Fproducts%2Fcraft-active-extreme-mens-baselayer-crewneck-black-red.aspx
Folding Bike Work Stand - Only £49.99 Was £99.99
Code:
http://www.awin1.com/cread.php?awinmid=3395&awinaffid=!!!id!!!&clickref=&p=http%3A%2F%2Fwww.rutlandcycling.com%2F236747%2Fproducts%2Ffolding-bike-maintenance-workstand---red.aspx
Exposure Joystick MK8 Front Bike Light with Accessories - Save 49% Now only £76.99
Code:
http://www.awin1.com/cread.php?awinmid=3395&awinaffid=!!!id!!!&clickref=&p=http%3A%2F%2Fwww.rutlandcycling.com%2F280640%2Fproducts%2Fexposure-joystick-mk-8-front-bike-light-with-mounts-and-lanyard.aspx
Code:
http://www.awin1.com/cread.php?awinmid=3395&awinaffid=!!!id!!!&clickref=&p=http%3A%2F%2Fwww.rutlandcycling.com%2F851%2Fbikes.aspx%3Fstockonly%3Dtrue%26saleonly%3Dtrue
January Sale Cycle Clothing & Shoes
Code:
http://www.awin1.com/cread.php?awinmid=3395&awinaffid=!!!id!!!&clickref=&p=http%3A%2F%2Fwww.rutlandcycling.com%2F853%2Fbike-clothing.aspx%3Fstockonly%3Dtrue%26saleonly%3Dtrue
January Sale Cycle Accessories
Code:
http://www.awin1.com/cread.php?awinmid=3395&awinaffid=!!!id!!!&clickref=&p=http%3A%2F%2Fwww.rutlandcycling.com%2F852%2Fbike-accessories.aspx%3FSaleonly%3Dtrue%26stockonly%3Dtrue
Code:
http://www.awin1.com/cread.php?awinmid=3395&awinaffid=!!!id!!!&clickref=&p=http%3A%2F%2Fwww.rutlandcycling.com%2F839%2Fshop-outdoor.aspx%3Fstockonly%3Dtrue%26saleonly%3Dtrue
Tags: Altura, bike accessories, bike lights, bikes, cycle clothing, cycling, cycling accessories, Endura, Exposure, Giant, Gore, Jack Wolfskin, january deals, January Sales, Kona, Meindl, outdoor, Rab, rutland cycling, sale, Specialized, Trek, Use Exposure