Rowlands Pharmacy Launches on Affiliate Window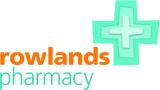 New Program - Rowlands Online Pharmacy
The nation's favourite, Rowlands Online Pharmacy has now joined the Affiliate Window Network. Offering up to 8% commission join the Rowlands Pharmacy program today.
Rowlands Pharmacy have thousands of great deals on a huge range of healthcare products, whether your users are looking to lose weight, improve their nutrition or gift for Christmas, Rowlands Pharmacy have it all.
Join the affiliate program today and submit your entrant to the Rowlands Pharmacy Launch Competition. Rowlands Pharmacy are looking to offer £175 in bonus payments for the best affiliate promotion.
Rowlands Pharmacy Competition Prizes; 
1st Place - A bonus payment via Affiliate Window of £100
2nd Place - A bonus payment via Affiliate Window of £50
3rd Place - A bonus payment via Affiliate Window of £25
To be in with the chance of winning these fantastic prizes simply promote Rowlands Pharmacy onsite to your users and submit your promotion for entry at rowlandspharmacy@silverbean.com.
This competition will expire on the 31st January 2014.
Why Rowlands Pharmacy?
Rowlands Pharmacy pay 8% commission on Opti-Slim products and 7% default (excluding delivery and VAT) and there is a 45 day cookie period in place. Please note we do not pay commission on private or NHS prescriptions. Rowlands Pharmacy are happy to regularly provide affiliates with voucher codes to promote onsite. Generic & Offer creative is available on the network in addition to a regularly updated product feed. The AOV for Rowlands Pharmacy is £45 so join and promote today!
Rowlands Pharmacy currently have a fantastic Christmas Gifts section onsite with discounts on Fine Fragrances and gift sets promote today!
To join the program simply click here. If you are not currently a user at Affiliate Window you can sign up here.
If you have any questions or promotional opportunities in regards to the Rowlands Pharmacy affiliate program please do not hesitate to get in touch with Nic Yates.
QUERIES/CONTACT US...
If you have any queries, or would like to request anything please contact Nicholas Yates at Silverbean, and he will be happy to help:
email: rowlandspharmacy@silverbean.com
telephone: +44 (0) 191 406 1200
follow us on twitter - @sbnaffiliates
In Association with Rowland Pharmacy's Exclusive Affiliate Partners Agency.
Tags: affiliate, Christmas, competition, new program, Rowlands Pharmacy