Rowlands Pharmacy - Yankee Candles new available!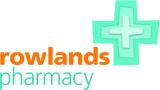 ROWLANDS PHARMACY - YANKEE CANDLES NOW AVAILABLE!
Welcome to the latest newsletter from Rowlands Pharmacy and Silverbean.
Rowlands Pharmacy are pleased to announce that they have expanded their product range onsite to include Yankee Candles.
When it comes to making your home smell gorgeous, there's nothing quite like Yankee Candles, and here at Rowlands Pharmacy we've got a range of scents to match every mood.
Rowlands Pharmacy stock a range of small, medium and large jar candles, so you can find the perfect sized candle for any space in your home. With so many fragrances available, you'll be spoilt for choice, so we also offer Yankee Wax Melts, small votive candles and Yankee tea lights, making it easy to try a different scent whenever the mood takes you. Yankee candles make a perfect gift, so don't forget to take a look at our range of Yankee Candle gift sets and accessories too.
URL:
http://www.rowlandspharmacy.co.uk/YankeeCandles/
DEEPLINK:
http://www.awin1.com/cread.php?awinmid=6110&awinaffid=!!!id!!!&clickref=&p=http%3A%2F%2F
www.rowlandspharmacy.co.uk%2FYankeeCandles%2F
Please promote onsite and to your audience today!
QUERIES/CONTACT US...
If you have any queries, or would like to request anything please contact Nichola Howard at Silverbean, and he will be happy to help:
email: rowlandspharmacy@silverbean.com
telephone: +44 (0) 191 406 1200
follow us on twitter - @sbnaffiliates
In Association with Rowland Pharmacy's Exclusive Affiliate Partners Agency.
Tags: affiliate, candles, fragrances, New Products, Rowlands Pharmacy, Silverbean, Yankee Candles