ROK Electronic Cigarettes launch on Affiliate Window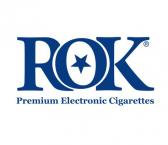 We are delighted that www.rokuniversal.co.uk has launched its first affiliate program exclusively through Affiliate Window. Click here to view or join the programme in Affiliate Window.
Launch Incentive
The commission rate is usually 15% on starter kits, and 10% on all other products for new customers, but as a special incentive to coincide with the launch they are awarding DOUBLE COMMISSION on all sales for the initial launch month.
In addition as a special competition to coincide they are awarding an iPad 2 to the top performing affiliate on all sales after the first three months, judged on overall sales value.
Why join our affiliate programme?
• 10% to 15% commission rates (up to 30% during the launch incentive!)
• 30 day cookie length
• Average order value over £43
• Commission paid on all products
• Full access to a range of campaign creatives
ROK Electronic Cigarettes is a UK based company, established in 2009, specialising in premium quality electronic cigarettes and offering a wide range of products including disposable, rechargeable and liquid refillable electronic cigarettes. ROK are a member of the Electronic Cigarette Industry Trade Association (ECITA), are Internet Shopping Is Safe (ISIS) accredited. ROK use an independent feedback company to understand customer feedback and have a 99%+ positive rating.
Click here to view or join the programme in Affiliate Window.