Reebok - CrossFit Nano 4.0 Shoes!

Hello Affiliates,
We have an exciting new offer live now which we love your help in promoting!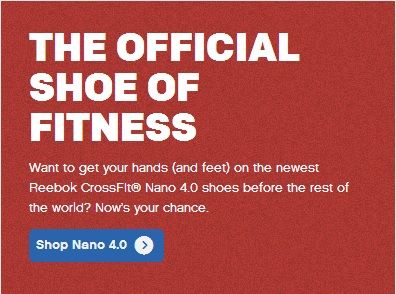 Performance, durability and comfort are packed into the latest evolution of the Nano training shoe. DuraCage technology delivers an indestructible, yet lightweight upper while RopePro protection wrap gives bite and support for rope climbs. Shock absorption in the forefoot and heel for comfort during any workout.
New Nano banners are now available via 'Banners and Links'.
Happy Promoting!
The Reebok Affiliate Team