Reclaim your Room with Kaleidoscope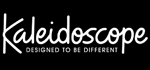 Recently, we asked Kaleidoscope fans what they'd do with their empty rooms when their children head off to university. While we're sure you'll all be missing them, many of you are thinking about what you could do with all that space, and we're on hand to give you some inspiration to reclaim your room!
The most popular suggestion of what to do with the empty space was to create a guest room. No more giving up your bedroom to sleep on the couch when family and friends come to stay! Instead, this is your chance to show off your interior decor skills and transform the space in to a stylish space you'll want to show off. We've got so many unique bed linen and cushion styles that you will be spoilt for choice!
Take a look at our vintage inspired Cameo Bed linen and Cameo Squared Filled Cushion with beautiful bead detailing. Team up this elegant looking bedding with the perfect Cameo Wall Plaques to complete the look.
But whether you are updating your new guest room, adding a spot of colour to your living room or making some serious changes to your kitchen, Kaleidoscope home ware have everything you need to help you make your dreams of a beautiful home a reality.
New Affiliates
Not yet a part of the Kaleidoscope affiliate program? You're missing out on our 10% commission rate!
Be sure to check out our profile on Affiliate Window
Alternatively, contact us direct at Teodora.Tzvetkova@iprospect.com