Rebranding Update: SpaFinder is Now SpaFinder Wellness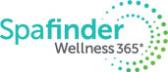 Allow us to reintroduce ourselves - for more than 25 years we've been helping people find the spa experiences that are an essential part of building a healthy lifestyle.
We now want to help people move further down the path to wellness with a redesigned website that makes it easier to navigate through new ways to enhance both body and mind. This is the place to find, book online and buy gift vouchers for thousands of yoga and Pilates studios, fitness clubs, spas, weight loss programmes, wellness experiences and so much more.
Whether it's a boot camp or spa treatment, there's something for everyone. Get started with the new SpaFinder Wellness!
Please replace all outdated copy and logos with the below:
Please let me know if you would like our logo in a different size.
New Brand Copy:
SPAFINDER WELLNESS
The flexibility of a SpaFinder Wellness Gift Voucher allows for relaxation and renewal of mind & body with pampering spa treatments, fitness services & wellness experiences at thousands of locations worldwide.
Please don't hesitate to contact me if you have any questions.
Regards,
Alana Follows
SpaFinder Wellness
alana@spafindereurope.com