Reasons To Use Mobileinsurance.co.uk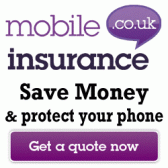 MobileInsurance.co.uk Affiliate Newsletter


Reasons To Use Mobileinsurance.co.uk

In case you're torn betwen 1, 2 or 3 service providers, remember why it's best to use mobileinsurance.co.uk;

Your first month of mobile insurance is totally FREE. 
Your immediate family are also covered when using the insured phone free of charge.
Save in excess of 25% off high street retailer prices (correct as of January 2014).
Our insurance policies are underwritten by Ageas Insurance Limited.

But if you need further convincing, take a look at why we're better than our competitor's here.

Remember, it's the summer season. Festivals and parties come thick and fast, so be sure to insure your phone!