Reading Eggs Christmas themed banners now available PLUS bonus commissions through December!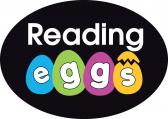 Reading Eggs is an online literacy teaching resource for children and we now have some lovely Christmas themed banners for affiliates to use. We are also offering all affiliates the chance to earn 35% commission on all sales through December!
If you aren't already signed up to the Reading Eggs program sign up now and help to promote childhood education whilst earning money! Click here: https://www.affiliatewindow.com/signup/index.php?merchant=4466.
Why join the Reading Eggs affiliate program?
Quick benefits
•              Promote early childhood education
•              Earn 35% commission for every online sale you generate through December
•              No minimum pay out
•              Promote exclusive deals, offers & sales
•              30-day cookie duration
•              Search marketing as long as you don't outbid us
•              Promote education, earn money & get paid
•              Fantastic creative inventory options
The Reading Eggs program really works. 99.6% of parents love our program and 98% of teachers are recommending other teachers to the Reading Eggs program.
Through December earn 35% commission on the total basket value. After December commissions will revert back to 25% of the total basket value and when 10 or more purchases are made through your site this will increase to a fantastic 35%!
Contact
If you have any questions or need any assistance please feel free email tara.cotterill@readingeggs.com and I will be more than happy to help in any way I can.
Kind regards
Tara Cotterill
Direct Marketing Manager
Reading Eggs