Ray-Ban Remix - Increased 9% CPA Rate!!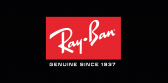 Hi Affiliates!
Just in time for Summer, we've decide to increase the commission you receive for every order you generate on the Ray-Ban Remix programme from 7.7% to 9%!
This is an ongoing commission increase to say 'thanks' for the great work that you have all been doing, and the timing couldn't be better - the sun is shining!
The Ray-Ban Remix service allows your customers to create their own, personalised pair of sunglasses. So whether you're an Aviator advocate or a Wayfairer wearer, we have something to suit everyone!
If you have any questions, or are able to offer any extra exposure, please contact marco.ciccone@simpleagency.it
Thanks, and happy promoting!
The Ray-Ban Affiliate Team