Rare London - Birthday offer: 50% off everything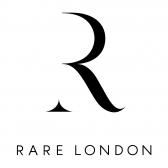 Hi,
We hope you're well.
Rare London are celebrating their birthday and they've increased their previous offer—you now get 50% off everything!
50% off everything
Code: RAREBDAY50
Valid: 18th July - Friday 21st Midnight
The banners in the Awin dashboard have been updated to reflect this change.
If you have any questions, please don't hesitate to contact us—we're happy to help!
Your Rare London affiliate team
Tags: 50% off, 50% off everything, birthday, fashion, Rare London, womens fashion