RAC Loans Launches on Awin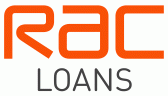 Hello affiliates,
We are proud to announce that RAC Loans (9189) has now launched! Whether looking to buy a car, renovating a home or reorganising finances, at RAC Loans we know that one size doesn't fit all when it comes to finance. That's why we provide interest rates personal to an applicant's own circumstances, so they can see their chances of being accepted before applying, helping them to stay in control of their borrowing.
At RAC Loans we make sure applicants have complete clarity and certainty from the outset to help balance budgets. Clear and simple, with great service to match. Just fill in our simple quote form to tell us a few details. And this won't affect their credit record.
Commission
• Non-cashback: 1% of the drawndown loan balance
• Cashback: £60
RAC Loans are provided by Shawbrook Bank Limited. RAC Loans is a trading name of RAC Financial Services Limited who are acting as a credit broker/
If you would like to begin promoting then please contact for more details: uk-rac@awin.com
Thanks,
The RAC Team