QVCs – TSVs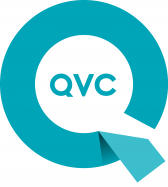 Hi QVC affiliates,

Every day, QVC offers a product at a fantastic price known as Today's Special Value, and this great offer is live for 24 hours. Please note that the Today's Special Value product may sell out quickly, and in this instance, the link will automatically be updated to a 'One Time Only' offer.

A One Time Only item is offered when a Today's Special Value is no longer available. This One Time Only Price is only valid for the length of the show the product is in, and is the lowest price QVC will ever offer for that item.

The deeplink for the Today's Special Value will always remain the same (please make sure to replace !!!id!!! with your own affiliate ID in order for us to track any sale that you may generate):

Code:

http://www.awin1.com/cread.php?awinmid=2027&awinaffid=!!!id!!!&clickref=&p=http%3A%2F%2Fwww.qvcuk.com%2Fukqic%2Fqvcapp.aspx%2Fapp.detail%2Fparams.frames.y.tpl.uktsv.item.tsv%2Fwalk.html.%257Ctsvmetadrill%2Chtml%3Fcm_re%3DPromos-_-TSV-_-P%3A432760
Since the deeplink remain the same, please note you may only promote the TSV (Today's Special Value) on the actual day.

You only need to ensure to update the copy and product information of each offer according to the day of the offers. Otherwise, you risk promoting the incorrect information and offer at an incorrect price.

Prepare yourselves for fantastic offers today and this week! These are offers you do not want to miss!



Today's Special Value: Tuesday 15th May
Northern Nights Pima 600gsm Set of 6 Towels £27.95 (Normal QVC price £33.50)

Description
Set of six Pima cotton towels from Northern Nights. Contains two face cloths, two hand towels and two bath towels made from luxurious and super-soft Pima cotton that's both durable and exceptionally smooth. Add a touch of boutique hotel chic to your bathroom with these quality towels.
Experience long-lasting comfort - the smooth silk-like fibres get softer with each wash meaning they are perfect for everyday use.

• 100% Pima cotton; 600gsm
• Machine washable at 40C
• Luxuriously comfortable
• Tumble dry low
Contains:
• 2 x face cloths: 33cm x 33cm (12.9" x 12.9")
• 2 x hand towels: 40cm x 76cm (15.6" x 29.6")
• 2 x bath towels: 76cm x 137cm (29.6" x 53.4")
Colour options:
• Ivory
• Stone
• Damson
• Duck Egg
What is Pima cotton?
Pima cotton, also called extra long staple is considered to be one of the superior blends of cotton and is extremely durable and absorbent. The silk-like yarn is smooth and has a long-lasting lifespan.

What is gsm?
The gsm content means grams per square metre and indicates the weight of the towel; the higher the content the better the value. Most value-priced towels start at 350gsm.

How to keep towels looking and feeling great
These machine washable towels are very easy to care for – just pop in the machine and go! But a common question everyone asks is how to keep towels looking and feeling their best wash after wash. So here are some handy pointers:

• Lock in the softness by using a third less detergent
• Rinse twice if available on your machine
• Retain fluffiness by tumble-drying on a lower heat
• Skip fabric softeners and drier sheets - these can make towels less absorbent

All measurements are approximate

This week's TSVs

Wednesday 16th May
Emma Hardie 4pc Amazing Face Skincare Collection £39.96 (Normal QVC price £48.50)

Thursday 17th May
Yankee Candle Summer Love Collection £36.12 (Normal QVC price £44)

If you have any queries regarding the QVC programme, please do not hesitate to contact me on Natalie.Simpson@affiliatewindow.com

Happy promoting!
Many thanks!

Kind regards,

The QVC Affiliate Team,