QVC - TSV
Hi QVC affiliates,
Every day, QVC offers a product at a fantastic price known as Today's Special Value, and this great offer is live for 24 hours. Please note that the Today's Special Value product may sell out quickly, and in this instance, the link will automatically be updated to a 'One Time Only' offer.
A One Time Only item is offered when a Today's Special Value is no longer available. This One Time Only Price is only valid for the length of the show the product is in, and is the lowest price QVC will ever offer for that item.
The deeplink for the Today's Special Value will always remain the same (please make sure to replace !!!id!!! with your own affiliate ID in order for us to track any sale that you may generate):
Code:
http://www.awin1.com/cread.php?awinmid=2027&awinaffid=!!!id!!!&clickref=&p=http%3A%2F%2Fwww.qvcuk.com%2Fukqic%2Fqvcapp.aspx%2Fapp.detail%2Fparams.frames.y.tpl.uktsv.item.tsv%2Fwalk.html.%257Ctsvmetadrill%2Chtml%3Fcm_re%3DPromos-_-TSV-_-P%3A432760
Since the deeplink remain the same, please note you may only promote the TSV (Today's Special Value) on the actual day.
You only need to ensure to update the copy and product information of each offer according to the day of the offers. Otherwise, you risk promoting the incorrect information and offer at an incorrect price.
Prepare yourselves for fantastic offers today and this weekend! These are offers you do not want to miss!
Today's Special Value: Friday 03rd February:
Emu Ladies Otway Water Resistant Sheepskin Boot for just £180.76 (Normal QVC price £217.00)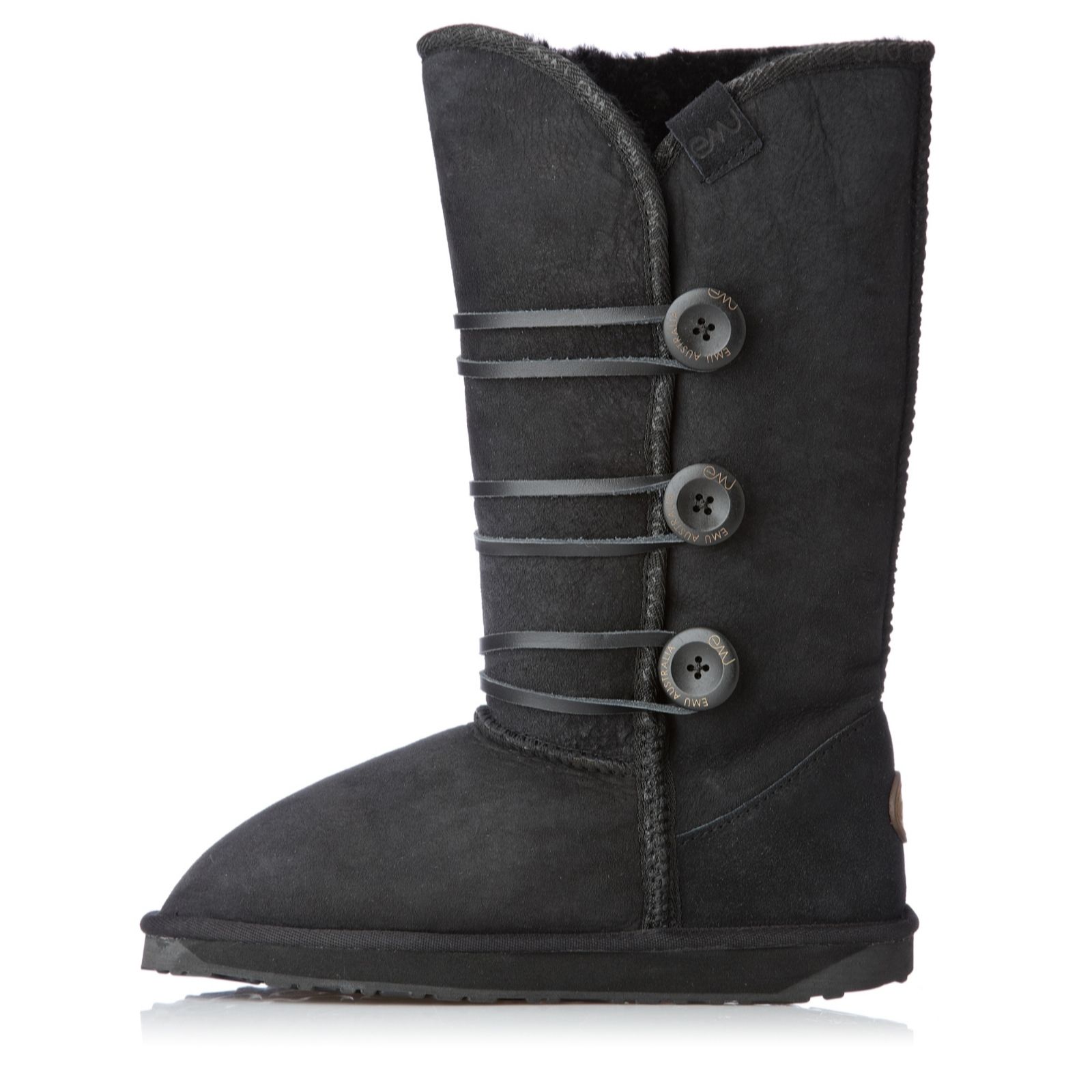 Description
Ladies Otway water-resistant boots from EMU. They're made from premium Australian sheepskin with a cosy wool lining, and boast an innovative water-resistant treatment so they remain dry and stain-free. Inspired by the classic duffel coat, they feature three leather straps and wooden buttons on the side, and are the perfect way to step out in snug, on-trend style this season.
Sheepskin naturally helps to keep moisture away to leave your feet cool, dry and odourless.
Water-resistant finish
Removable insole for arch support
Raised stitching detail
100% Australian sheepskin; lining: wool
Branded leather badge at back of heel
Heel height (dependent on size): 3.2cm - 3.5cm (1.3" - 1.4")
Sizing information: go down if you are a half size - ie: if you are size 6 1/2 go for size 6
Colour options:
Black - only available at QVC
Charcoal - only available at QVC
Chestnut
Mushroom
Behind the brand
EMU was founded in Geelong, Australia - one of the finest quality sheepskin and merino wool growing districts in the world. The signature EMU boots were originally designed by surfers to combat cold feet after winter surfing, but quickly caught on as a stylish footwear range, loved by celebrities the world over.
This week's TSVs
Saturday 4th February
Liz Earle 5pc Sheer Skin Tint Collection for £44.00 (Normal QVC price £53.50)
Sunday 5th February
Dyson DC39 Animal Ball Cylinder with Spring Cleaning Kit and 3 extra accessories for £339.99 (Normal QVC price £411.00)
Monday 6th February
Epiphany Platinum Clad Diamonique SS 1ct Jubilee Cut Solitaire Ring Set for £28.32 (Normal QVC price £34.25)
If you have any queries regarding the QVC programme, please do not hesitate to contact me on Jenny.hoang@affiliatewindow.com
Happy promoting!
Have a great weekend!
Many thanks!
Kind regards,
The QVC Affiliate Team,
Jenny Hoang