QVC- TSV
Hi QVC affiliates,
Every day, QVC offers a product at a fantastic price known as Today's Special Value, and this great offer is live for 24 hours. Please note that the Today's Special Value product may sell out quickly, and in this instance, the link will automatically be updated to a 'One Time Only' offer.
A One Time Only item is offered when a Today's Special Value is no longer available. This One Time Only Price is only valid for the length of the show the product is in, and is the lowest price QVC will ever offer for that item.
The deeplink for the Today's Special Value will always remain the same (please make sure to replace !!!id!!! with your own affiliate ID in order for us to track any sale that you may generate):
Code:
http://www.awin1.com/cread.php?awinmid=2027&awinaffid=!!!id!!!&clickref=&p=http%3A%2F%2Fwww.qvcuk.com%2Fukqic%2Fqvcapp.aspx%2Fapp.detail%2Fparams.frames.y.tpl.uktsv.item.tsv%2Fwalk.html.%257Ctsvmetadrill%2Chtml%3Fcm_re%3DPromos-_-TSV-_-P%3A432760
Since the deeplink remain the same, please note you may only promote the TSV (Today's Special Value) on the actual day.
You only need to ensure to update the copy and product information of each offer according to the day of the offers. Otherwise, you risk promoting the incorrect information and offer at an incorrect price.
Prepare yourselves for fantastic offers today and this week! These are offers you do not want to miss!
Today's Special Value: Tuesday 3rd April :
Perfect Formula 5pc Manicure Favourites Collection for just £24.93 (Normal QVC price £30.25)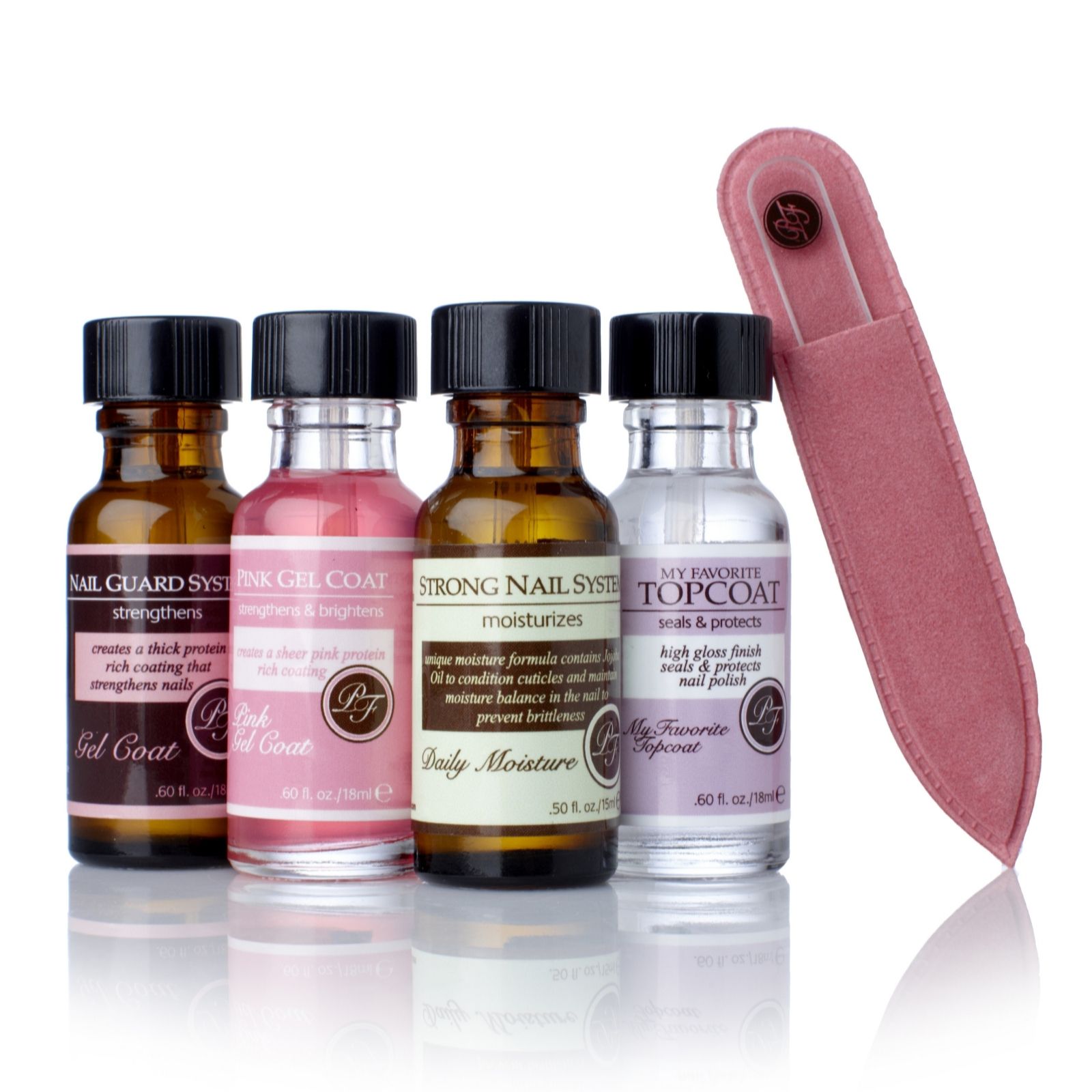 Description
Five-piece Manicure Favourites Collection from Perfect Formula. Features two bestselling Gel Coats to instantly strengthen and add a high-shine gloss to your nails, a moisturising formula perfect for tackling dry, brittle nails, a fast-drying top coat and the must-have crystal nail file. Perfect your manicure and enjoy strong, healthy nails with Perfect Formula.
Contains:
• 1 x Pink Gel Coat (18ml) - acts like a 'suit of armour' for your nails. Contains an optical brightener that helps bring out the natural colour in your nail bed and filter out any yellow appearance in the nail. Ideal for creating a French manicure
• 1 x Clear Gel Coat (18ml) - acts like a 'suit of armour' for your nails. Instantly strengthens, seals and protects natural nails so they can grow strong and long. Ideal for weak, brittle nails
• 1 x Top Coat (18ml) - creates a tough fast-drying finish formulated to protect, seal and prevent yellowing of your nail polish
• 1 x Strong Nail Daily Moisture (15ml) - super-moisturising formula rich in keratin and jojoba oil. Ideal for brittle nails
• 1 x crystal file - creates a smooth seal at the edge of the nail which helps prevent splitting and breaking. To clean the file, rinse gently in warm water
This weeks TSVs
Wednesday 4th April
Prepology 12pc Ultimate Salad Set for £19.68 (Normal QVC price £23.75)
Thursday 5th April
MCS Elite CD Rom with Paper Stash £24.84 (Normal QVC price £30)
If you have any queries regarding the QVC programme, please do not hesitate to contact me on Natalie.Simpson@affiliatewindow.com
Happy promoting!
Have a great week!
Many thanks!
Kind regards,
The QVC Affiliate Team,
Natalie Simpson