QVC - TSV
Hi QVC affiliates,
Every day, QVC offers a product at a fantastic price known as Today's Special Value, and this great offer is live for 24 hours. Please note that the Today's Special Value product may sell out quickly, and in this instance, the link will automatically be updated to a 'One Time Only' offer.
A One Time Only item is offered when a Today's Special Value is no longer available. This One Time Only Price is only valid for the length of the show the product is in, and is the lowest price QVC will ever offer for that item.
The deeplink for the Today's Special Value will always remain the same (please make sure to replace !!!id!!! with your own affiliate ID in order for us to track any sale that you may generate):
http://www.awin1.com/cread.php?awinmid=2027&awinaffid=!!!id!!!&clickref=&p=http%3A%2F%2Fwww.qvcuk.com%2Fukqic%2Fqvcapp.aspx%2Fapp.detail%2Fparams.frames.y.tpl.uktsv.item.tsv%2Fwalk.html.%257Ctsvmetadrill%2Chtml%3Fcm_re%3DPromos-_-TSV-_-P%3A432760
Since the deeplink remain the same, please note you may only promote the TSV (Today's Special Value) on the actual day.
You only need to ensure to update the copy and product information of each offer according to the day of the offers. Otherwise, you risk promoting the incorrect information and offer at an incorrect price.
Prepare yourselves for fantastic offers today and this weekend! These are offers you do not want to miss!
Today's Special Value: Friday 23rd March:
BMSM Luxform 3D Effect Set of 4 Solar Pathlights for just £14.50 (Normal QVC price £17.50)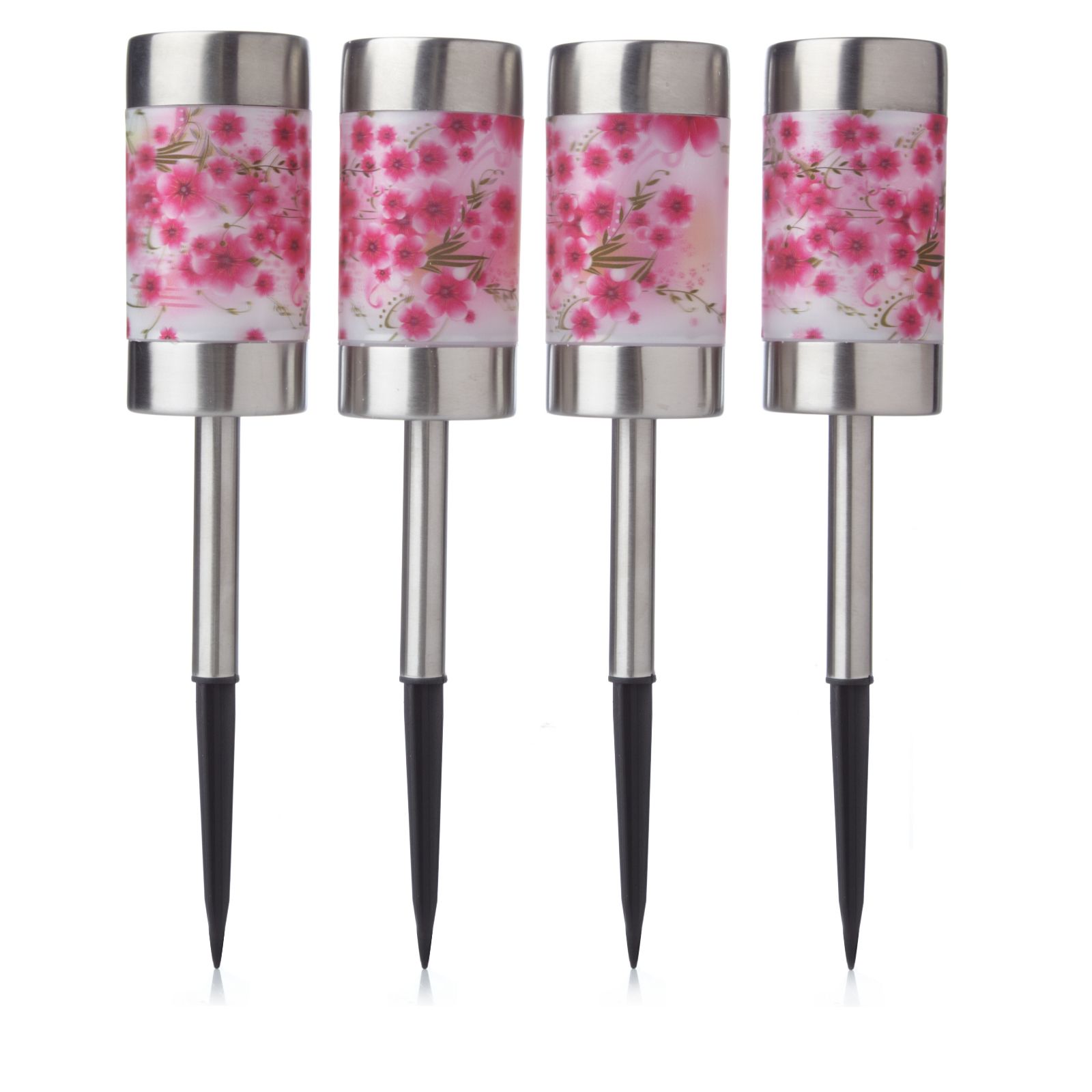 Description
Set of four 3D-effect pathlights from Luxform. These 3D-effect lights are solar-powered so they require no wiring or external power for hassle-free garden lighting. Add glamour to your garden and light up your outdoor space with these Luxform pathlights.
Create an atmospheric garden – these lights are the perfect way to make a feature of special plants, rockeries, ponds, beds or mark pathways.
On-trend designs – these pretty lights come in three beautiful, nature-themed designs to complement your garden.
• Butterfly and Rose designs have been created especially for QVC
• Will charge even in indirect sunlight with amorphous solar panels
• Come on automatically as dusk falls
• Up to six hours run time
• Lights (h x d): 23.5cm x 6.3cm (9.3" x 2.5")
• Buy more than one of this product (in any choice) and save £4 for every extra item
Design options:
• Blossom
• Rose
• Butterfly
This weekend's TSVs
Saturday 24th March
Yankee - Ultimate Home Fragrance Set for £36.74 (Normal QVC price £44.00)
Sunday 25th March
L'Occitane 5pc Shea Colln for £39.90 (Normal QVC price £48.50)
Monday 26th March
Susan Graver Set of 3 Print and Plain Angel Sleeve Tops for £33.56 (Normal QVC price £40.50)
If you have any queries regarding the QVC programme, please do not hesitate to contact me on Jenny.hoang@affiliatewindow.com
Happy promoting!
Have a great weekend!
Many thanks!
Kind regards,
The QVC Affiliate Team,
Jenny Hoang