QVC - TSV
Hi QVC affiliates,
Every day, QVC offers a product at a fantastic price known as Today's Special Value, and this great offer is live for 24 hours. Please note that the Today's Special Value product may sell out quickly, and in this instance, the link will automatically be updated to a 'One Time Only' offer.
A One Time Only item is offered when a Today's Special Value is no longer available. This One Time Only Price is only valid for the length of the show the product is in, and is the lowest price QVC will ever offer for that item.
The deeplink for the Today's Special Value will always remain the same (please make sure to replace !!!id!!! with your own affiliate ID in order for us to track any sale that you may generate):
http://www.awin1.com/cread.php?awinmid=2027&awinaffid=!!!id!!!&clickref=&p=http%3A%2F%2Fwww.qvcuk.com%2Fukqic%2Fqvcapp.aspx%2Fapp.detail%2Fparams.frames.y.tpl.uktsv.item.tsv%2Fwalk.html.%257Ctsvmetadrill%2Chtml%3Fcm_re%3DPromos-_-TSV-_-P%3A432760
Since the deeplink remain the same, please note you may only promote the TSV (Today's Special Value) on the actual day.
You only need to ensure to update the copy and product information of each offer according to the day of the offers. Otherwise, you risk promoting the incorrect information and offer at an incorrect price.
Prepare yourselves for fantastic offers today and this weekend! These are offers you do not want to miss!
Today's Special Value: Friday 02nd March :
Peony Skimmia Jug Bouquet and Spray for just £19.68 (Normal QVC price £23.75)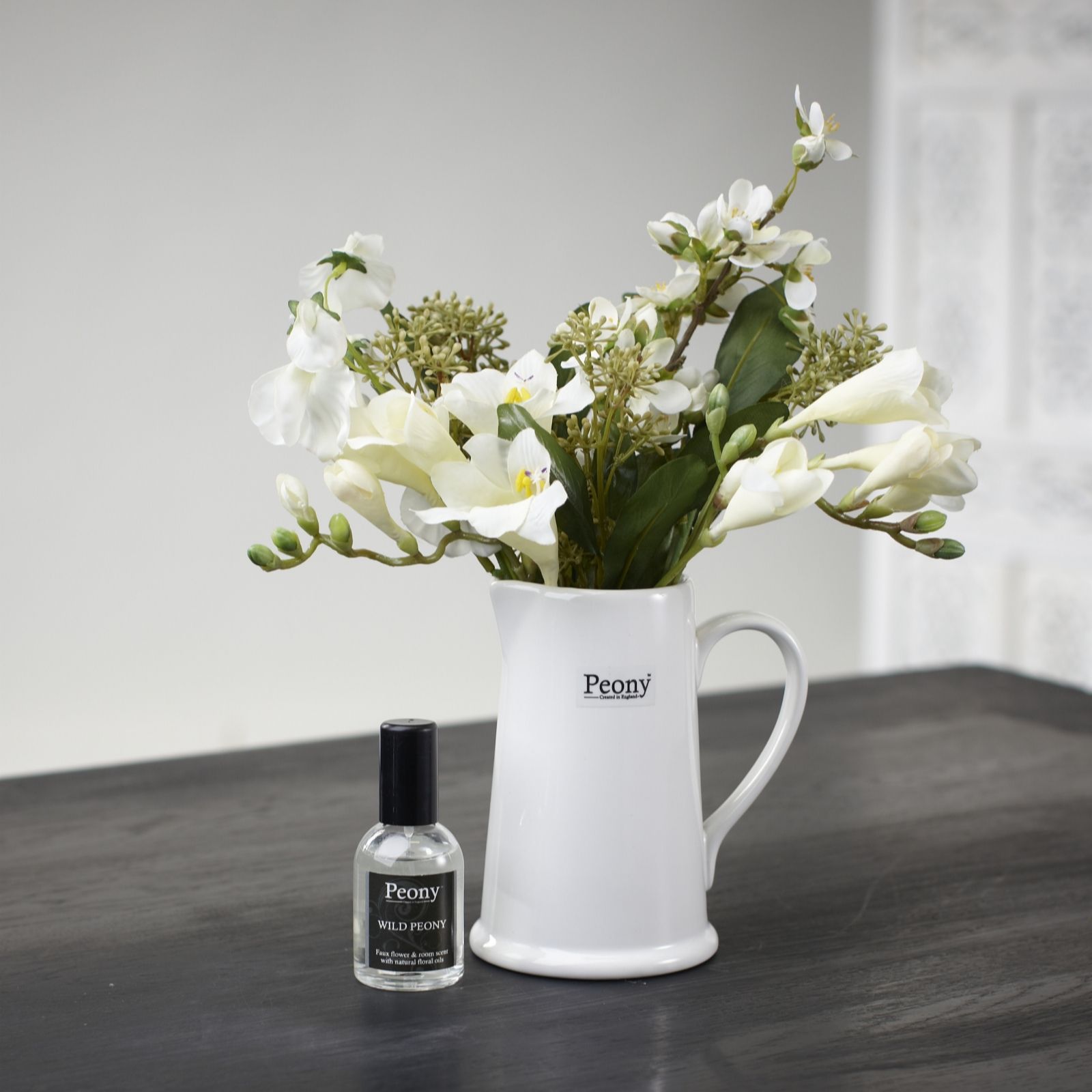 Description
Ceramic jug with faux freesia bouquet and fragrance spray from Peony. Features a ceramic jug filled with fixed, resin-set green skimmia and berries and loose stems of white freesias, sweetpeas and cherry blossom that you can arrange as desired. Add this stunning centrepiece to any room in your home and enjoy the look and scent of fresh flowers year round.
The look and scent of real flowers - each flower is handcrafted to ensure attention to detail and a natural appearance, and come with a fragrance that you can spray directly onto the flowers to recreate the scent of freshly cut flowers.
Create your own unique display - mix and match with other Peony bouquets and room sprays, or accent with real flowers and fresh water.
What's in the box?
• 1 x ceramic jug (h x w ): 16cm x 8cm (6.2" x 3.1")
• 1 x spring bouquet of white freesia, sweetpeas and cherry blossom
• 1 x Freesia Room Fragrance (50ml)
Saturday 03rd March
Fuji HS30 30x Superzoom Bridge Camera, 16MP Including a 2GB SD Card, Fuji case and HDMI cable for £359.16 (Normal QVC price £440.50 )
Sunday 04th March
Rhonda Shear Pack of 3 Seamless Aah Bras - Black White & Nude £44.96 (Normal QVC price £53.95)
Monday 05th March
Kelly Hoppen Egyptian Cotton 700TC Mosaic Design Duvet Set £118.43 (Normal QVC price £144.00)
If you have any queries regarding the QVC programme, please do not hesitate to contact me on Jenny.hoang@affiliatewindow.com
Happy promoting!
Have a great weekend!
Many thanks!
Kind regards,
The QVC Affiliate Team,
Jenny Hoang