QVC - Today's Special Value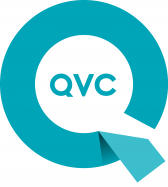 Hi QVC affiliates,
Every day, QVC offers a product at a fantastic price known as Today's Special Value, and this great offer is live for 24 hours. Please note that the Today's Special Value product may sell out quickly, and in this instance, the link will automatically be updated to a 'One Time Only' offer.
A One Time Only item is offered when a Today's Special Value is no longer available. This One Time Only Price is only valid for the length of the show the product is in, and is the lowest price QVC will ever offer for that item.
The deeplink for the Today's Special Value will always remain the same (please make sure to replace !!!id!!! with your own affiliate ID in order for us to track any sale that you may generate):
Code:
http://www.awin1.com/cread.php?awinmid=2027&awinaffid=!!!id!!!&clickref=&p=http%3A%2F%2Fwww.qvcuk.com%2Fukqic%2Fqvcapp.aspx%2Fapp.detail%2Fparams.frames.y.tpl.uktsv.item.tsv%2Fwalk.html.%257Ctsvmetadrill%2Chtml%3Fcm_re%3DPromos-_-TSV-_-P%3A432760
Since the deeplink remain the same, please note you may only promote the TSV (Today's Special Value) on the actual day.
You only need to ensure to update the copy and product information of each offer according to the day of the offers. Otherwise, you risk promoting the incorrect information and offer at an incorrect price.
Prepare yourselves for fantastic offers on Friday and this weekend! These are offers you do not want to miss!
Today's Special Value: Tuesday 29th November :
Butler and Wilson Choice of Animal Keyring for just £26.52 (Normal QVC price £32)
Description
Animal pendant keyring from Butler & Wilson. Choose from three charming crystal animal keyrings which can also be used as a bag charm or a pendant necklace with the chain provided. Pick out the perfect quirky crystal collectable charm from Butler & Wilson.
Designed especially for QVC by Simon Wilson
Delicately embellished with individual crystal stones
Highly collectable
Beautifully packaged in a branded box
Cat option:
Silver tone
Jointed for movement
Red crystal and enamel bow
Measures: 10.7cm x 4.3cm (4.2" x 1.7")
Bunny option:
Gold tone
Pink face and blue ears with a red bow, green dress, pink enamel feet and a purple guitar
Jointed for movement
Measures: 12.2cm x 4.1cm (4.8" x 1.6")
Teddy option:
Gold tone
Gold crystal face with turquoise crystal ears
Measures: 11cm x 4.9cm (4.3" x 1.9")
All measurements are approximate
About the brand
Butler & Wilson specialise in colourful, fabulous and flamboyant jewellery designs inspired by a wide range of global influences for a vibrant and glamorous range to help you add some sparkle to your style.
This week's offers:
Wednesday 30th November
SBC 4pc Arnica & Collagen Collection for £27.98 (Normal QVC price £34 )
Thursday 1st December
Ronni Nicole O So Slim Rose Detail Dress for £32.76 (Normal QVC price £44)
If you have any queries regarding the QVC programme, please do not hesitate to contact me on Jenny.hoang@affiliatewindow.com
Happy promoting!
Have a great week!
Many thanks!
Kind regards,
The QVC Affiliate Team,
Jenny Hoang