QVC - Today's Special Value
Hi QVC affiliates,
Every day, QVC offers a product at a fantastic price known as Today's Special Value, and this great offer is live for 24 hours. Please note that the Today's Special Value product may sell out quickly, and in this instance, the link will automatically be updated to a 'One Time Only' offer.
A One Time Only item is offered when a Today's Special Value is no longer available. This One Time Only Price is only valid for the length of the show the product is in, and is the lowest price QVC will ever offer for that item.
The deeplink for the Today's Special Value will always remain the same (please make sure to replace !!!id!!! with your own affiliate ID in order for us to track any sale that you may generate):
Code:
http://www.awin1.com/cread.php?awinmid=2027&awinaffid=!!!id!!!&clickref=&p=http%3A%2F%2Fwww.qvcuk.com%2Fukqic%2Fqvcapp.aspx%2Fapp.detail%2Fparams.frames.y.tpl.uktsv.item.tsv%2Fwalk.html.%257Ctsvmetadrill%2Chtml%3Fcm_re%3DPromos-_-TSV-_-P%3A432760
Since the deeplink remain the same, please note you may only promote the TSV (Today's Special Value) on the actual day.
You only need to ensure to update the copy and product information of each offer according to the day of the offers. Otherwise, you risk promoting the incorrect information and offer at an incorrect price.
Prepare yourselves for fantastic offers today and this week! These are offers you do not want to miss!
Today's Special Value: Tuesday 17th January :
Ready Steady Craft - Recipe Card Kit for just £19.80(Normal QVC price £24)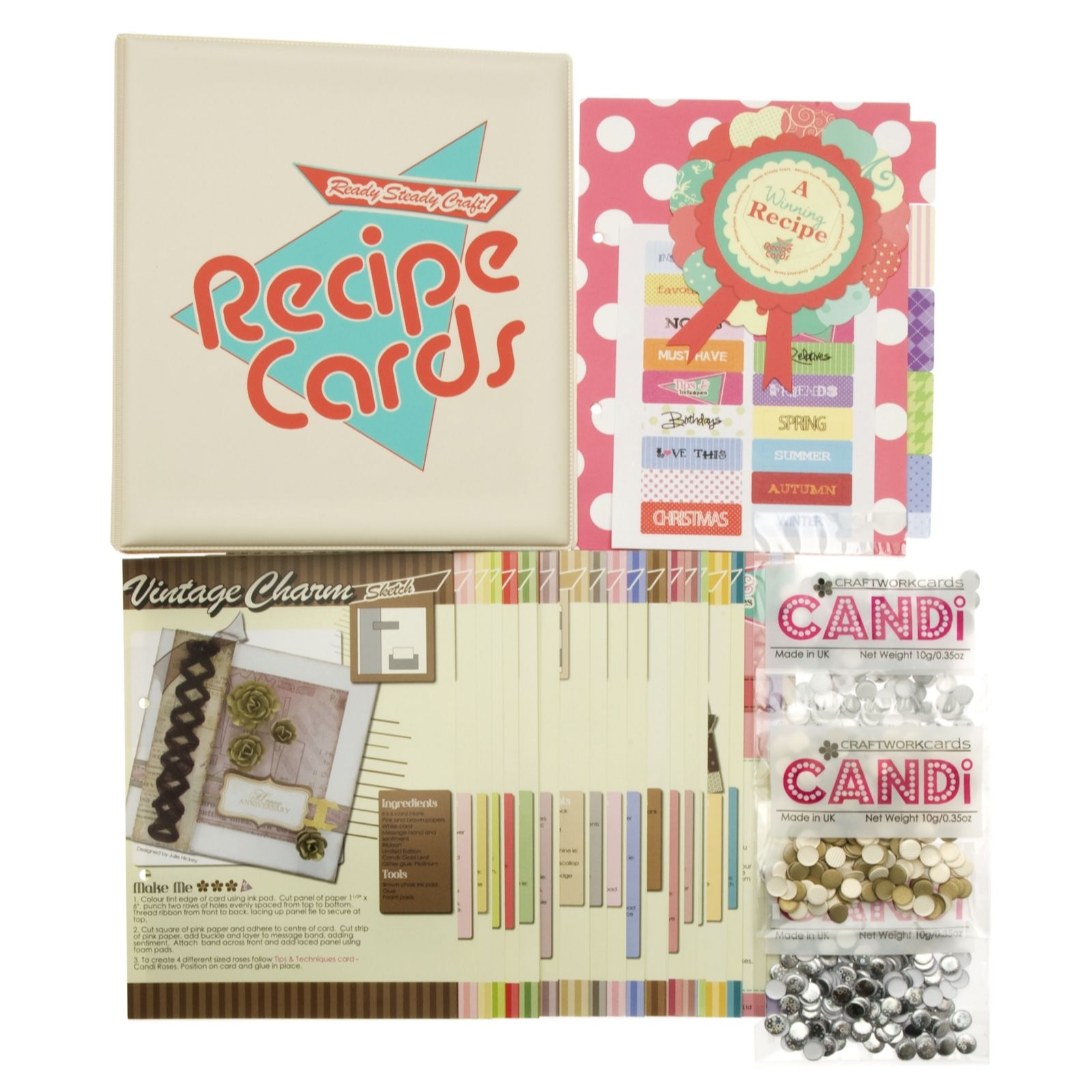 Description
Craftwork Cards Ready Steady Craft recipe kit. This inspiring set features ideas, helpful step-by-step instructions and technique cards for creating a variety of greetings cards and paper crafting projects. Make sure you are never short of inspiration with this fab Ready Steady Craft recipe kit.
Each recipe card gives step-by-step instructions on how to make three cards from one sketch
Each technique card gives in-depth instructions to support the different techniques used in the recipe cards
Contains:
1 x cream-toned A5 ring binder: 23cm x 20cm x 30cm (9.1" x 7.9" x 11.8")
30 x card making recipe cards (170gsm)
6 x techniques cards (170gsm) – one each of the following designs: Candi Roses, Candi Colour, Candi Stamping, Candi Sparkle & Shine, Candi Templates, Origami Flower
5 x tabbed page dividers
1 x sheet of 18 word stickers such as Valentine, Birthdays, Christmas & more
1 x rosette book mark with the phrase "A winning recipe"
1 x pack of sparkle white and silver rib card Candi
1 x pack of gold leaf and cream rib card Candi
1 x pack of silver champagne bubbles holographic card Candi
This week's TSVs:
Wednesday 18th January
Nina Leonard Knitted Dress with Infinity Scarf for £31.65 (Normal QVC price £37.98 )
Thursday 19th January
Cook's Essentials Aluminium Induction Deep Skillet with flat lid & pouring spouts for £17.64 (Normal QVC price £21.50)
If you have any queries regarding the QVC programme, please do not hesitate to contact me on Jenny.hoang@affiliatewindow.com
Happy promoting!
Have a great week!
Many thanks!
Kind regards,
The QVC Affiliate Team,
Jenny Hoang