QVC - This Week's TSVs
Hi QVC affiliates,
Every day, QVC offers a product at a fantastic price known as Today's Special Value, and this great offer is live for 24 hours. Please note that the Today's Special Value product may sell out quickly, and in this instance, the link will automatically be updated to a 'One Time Only' offer.
A One Time Only item is offered when a Today's Special Value is no longer available. This One Time Only Price is only valid for the length of the show the product is in, and is the lowest price QVC will ever offer for that item.
The deeplink for the Today's Special Value will always remain the same (please make sure to replace !!!id!!! with your own affiliate ID in order for us to track any sale that you may generate):
Code:
http://www.awin1.com/cread.php?awinmid=2027&awinaffid=!!!id!!!&clickref=&p=http%3A%2F%2Fwww.qvcuk.com%2Fukqic%2Fqvcapp.aspx%2Fapp.detail%2Fparams.frames.y.tpl.uktsv.item.tsv%2Fwalk.html.%257Ctsvmetadrill%2Chtml%3Fcm_re%3DPromos-_-TSV-_-P%3A432760
Since the deeplink remain the same, please note you may only promote the TSV (Today's Special Value) on the actual day.
You only need to ensure to update the copy and product information of each offer according to the day of the offers, otherwise, you risk promoting the incorrect information and offer at an incorrect price.
Prepare yourselves for fantastic offers today and this week! These are offers you do not want to miss!
Today's Special Value: Tuesday 26th June 2012
Camouflage Company Everyday Bag Set of Chic Shopper and Bottle Bag £16.98 (Normal QVC price £20.50)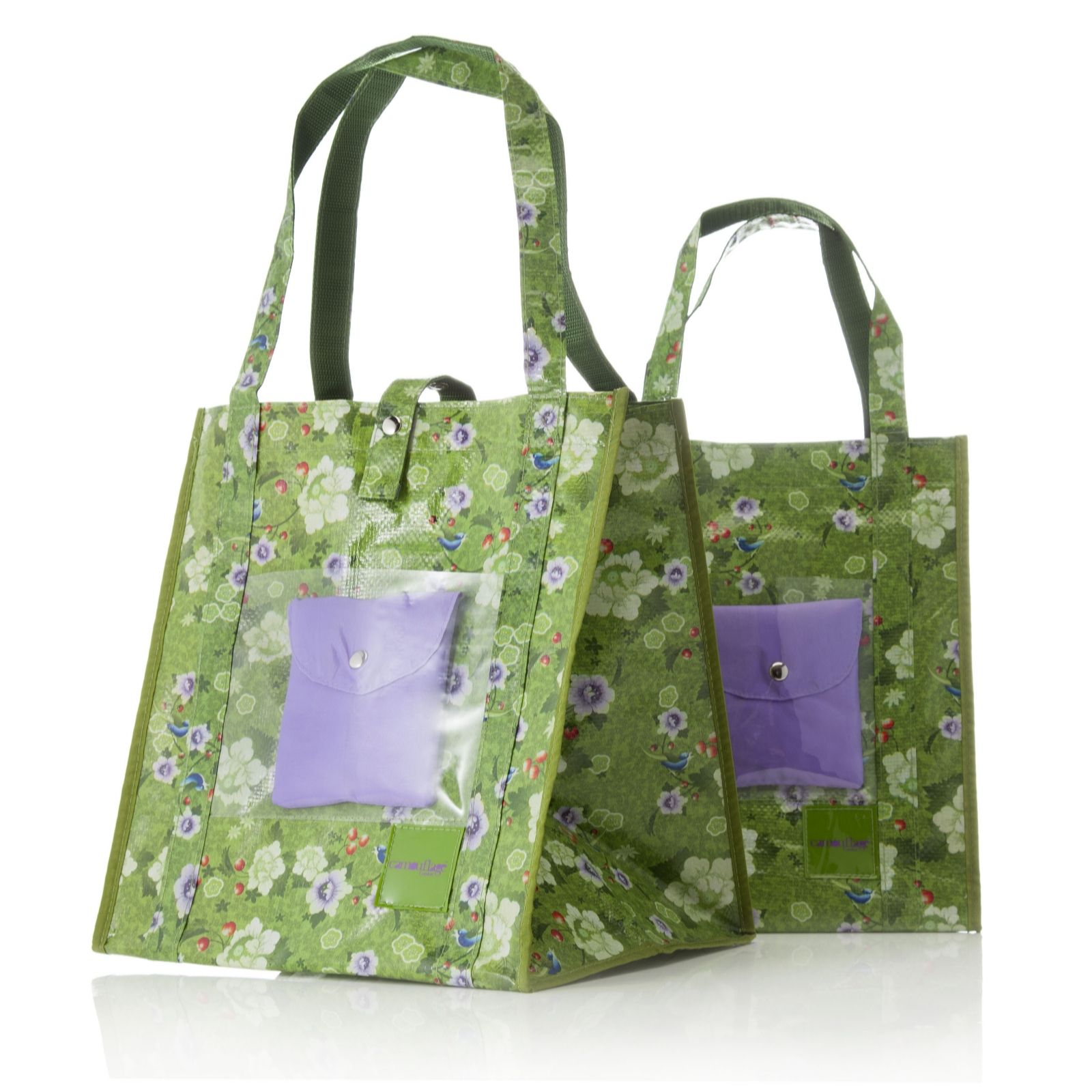 Description
Everyday bag set from The Camouflage Company. Features a durable shopper bag with interior pockets which store two further fold-away bags, plus a smaller everyday bag with a removable bottle divider. Add some style to your next shopping trip and help the environment too with this cleverly designed shopper bag set; the perfect combination of fashion and function.
Versatile storage – the bags feature a phone slot plus internal-zip and slot pockets offering a secure place for valuable items. The polyester bags fold down into neat small squares to pop into any bag for last-minute shopping trips.
Contains:
• 1 x Chic Shopper
• 1 x everyday bag
• 1 x removable Bottle Divider
• 2 x foldable polyester bags (inside the zip pockets of the bags)
Shopper:
• Interior pockets to store the additional shopping bags
• Water resistant
• Lightweight
• Fabric: polyester, polyethylene and polypropylene
• Dimensions: 35cm x 30cm x 30cm (13.7" x 11.8" x 11.8")
• Wipe clean
Everyday bag:
• Internal removable bottle divider: holds up to six bottles
• Can be used as a small everyday bag, without the bottle divider
• Dimensions: 26cm x 17.5cm x 32cm (10.2" x 6.8 x 12.6")
• Internal dimensions: 25cm x 16.5cm x 31cm (9.8" x 6.5" x 12.2")
• Capacity: 12.8 litres
Colour options:
• Indie Chic
• French Silk
• English Rose
• Daisy – new print
• Chintz – new print
All measurements are approximate
This weeks TSVs
Wednesday 27th June 2012
Antthony Designs Embroidered Printed Chiffon Kimono with camisole £28.96 (Normal QVC price £38.75)
Thursday 28th June 2012
Charlie Bears Limited Edition Collectable Animal Print 15" Plush Bear £34.64 (Normal QVC price £42.00)
If you have any queries regarding the QVC programme, please do not hesitate to contact me on Natalie.Simpson@affiliatewindow.com
Happy promoting! To join the programme please click here.
Kind regards,
The QVC Affiliate Team,
Natalie Simpson