QVC - This Weekend's TSVs
Hi QVC affiliates,
Every day, QVC offers a product at a fantastic price known as Today's Special Value, and this great offer is live for 24 hours. Please note that the Today's Special Value product may sell out quickly, and in this instance, the link will automatically be updated to a 'One Time Only' offer.
A One Time Only item is offered when a Today's Special Value is no longer available. This One Time Only Price is only valid for the length of the show the product is in, and is the lowest price QVC will ever offer for that item.
The deeplink for the Today's Special Value will always remain the same (please make sure to replace !!!id!!! with your own affiliate ID in order for us to track any sale that you may generate):
Code:
http://www.awin1.com/cread.php?awinmid=2027&awinaffid=!!!id!!!&clickref=&p=http%3A%2F%2Fwww.qvcuk.com%2Fukqic%2Fqvcapp.aspx%2Fapp.detail%2Fparams.frames.y.tpl.uktsv.item.tsv%2Fwalk.html.%257Ctsvmetadrill%2Chtml%3Fcm_re%3DPromos-_-TSV-_-P%3A432760
Since the deeplink remain the same, please note you may only promote the TSV (Today's Special Value) on the actual day.
You only need to ensure to update the copy and product information of each offer according to the day of the offers, otherwise, you risk promoting the incorrect information and offer at an incorrect price.
Prepare yourselves for fantastic offers today and this weekend! These are offers you do not want to miss!
Today's Special Value: Friday 3rd August
Emjoi Lady Rotoshave with 2 RollerBlades £27.85(Normal QVC price £33.50)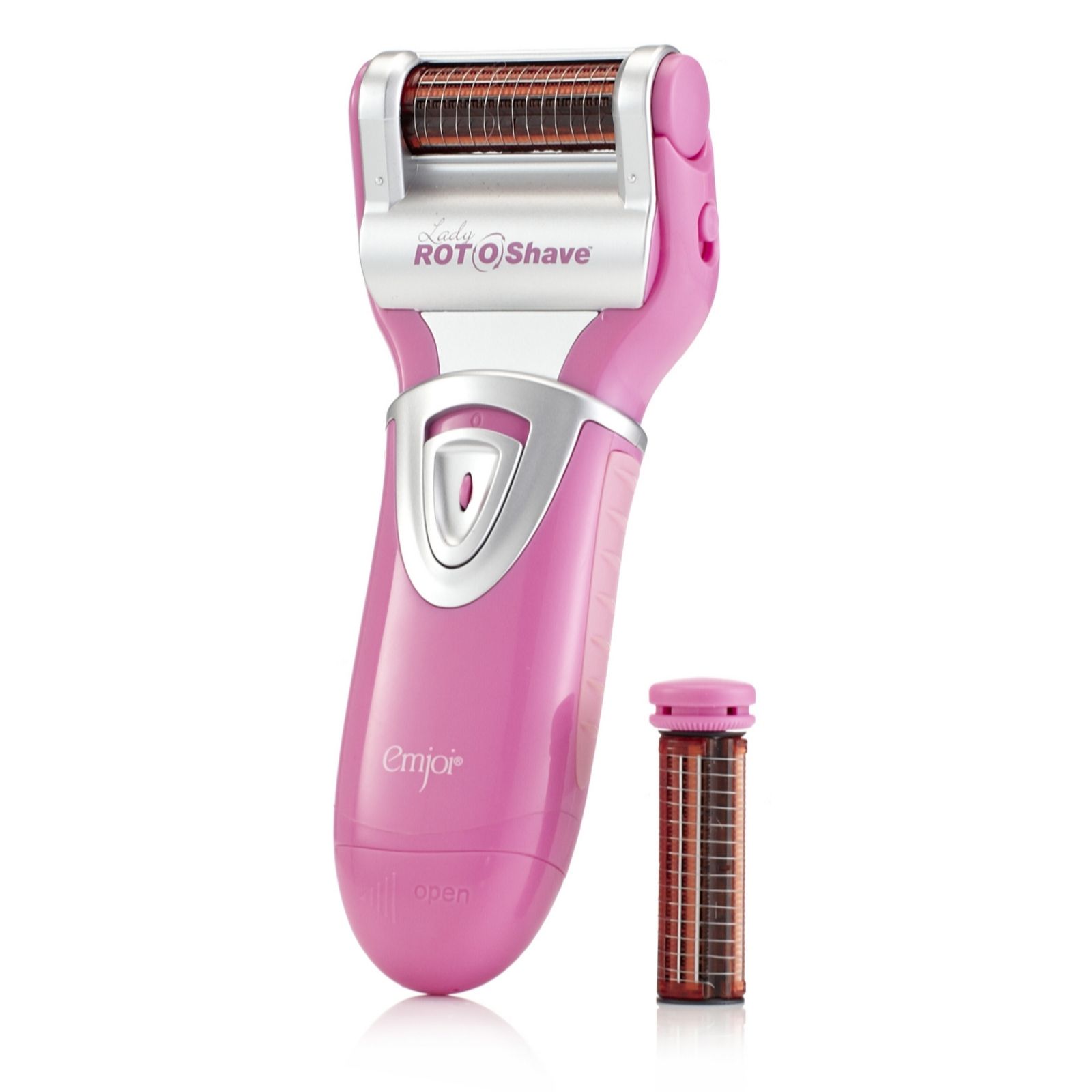 Description
Emjoi Lady RotoShave with two roller blades. This compact, battery operated lady shaver combines the ease of use and convenience of an electric shaver with the closeness and efficiency of a razor blade. It features nine rotating blades which spin at 30 revolutions per second, for an amazing 270 strokes per second for an incredibly close, smooth shave. Designed for use in the bath or shower, all you have to do is foam up and let the RotoShave do the hard work.
Say goodbye to nicks and cuts – Emjoi's patented safety guards act as barriers between the blades and your skin, gliding smoothly over skin imperfections limiting small razor cuts
Contains:
1 x Emjoi Lady RotoShave
2 x roller blades
2 x AA batteries
How to use:
Perform a patch test 24 hours before use.
To turn on the unit, press the safety switch lock and at the same time slide it up. Slide the on/off button up to turn on and down to turn off the unit.
Wet the areas you wish to shave with water. Apply shaving foam to legs/bikini line or underarms. Apply only enough to cover the skin in a thin layer.
Remove the protective cover from the unit. Slide the on/off button up to turn on the unit and wet the shaver head.
Gently glide the razor over the skin; there is no need to apply pressure. It is recommended you shave in any direction on the underarms and bikini line and long strokes on the legs. For best results shave against the grain.
If needed rinse shaver head during your shave. Turn the unit off when you are finished shaving.
How to clean your Emjoi Shaver:
Turn the unit on and rinse the blade roller under running water for 5-8 seconds
Turn the unit off and lightly shake to remove excess moisture
Wipe the body of the shaver with a clean dry cloth
Replace the protective cap
Care and use instructions
For wet use only - do not use on dry skin
For best results use shaving foam
Not for use on hair longer than 1cm (0.4")
Not suitable for use on the face
To minimise razor burn we suggest not going over the same area twice and the blade roller should be replaced when necessary
Each blade is recommended for one person only for hygienic reasons
Do not use the blade roller if there are worn or nicked edges on the blades or if the spiral windings are broken or loose
Consult your doctor is you have diabetes, poor blood circulation or skin conditions prior to using
Do not submerge in water
Do not touch the blade with your fingers as it may cut the skin
Do not store in a damp environment
This weekend's TSVs
Saturday 4th August
Tom Tom Via 130 4.3" Sat Nav with European Mapping, Bluetooth, Voice Activation + Carry Case + Free P + P £124.99 (Normal QVC price £156.76)
Sunday 5th August
Decleor 5 piece Experience Anti Ageing Collection £45.00 (Normal QVC price £54.45)
Monday 6th August
Percy and Reed 5pc Style Collection £29.88 (Normal QVC price £36.25)
If you have any queries regarding the QVC programme, please do not hesitate to contact me on Natalie.Simpson@affiliatewindow.com
Happy promoting!
Kind regards,
The QVC Affiliate Team,
Natalie Simpson