QVC - This Weekend's TSVs
Hi QVC affiliates,
Every day, QVC offers a product at a fantastic price known as Today's Special Value, and this great offer is live for 24 hours. Please note that the Today's Special Value product may sell out quickly, and in this instance, the link will automatically be updated to a 'One Time Only' offer.
A One Time Only item is offered when a Today's Special Value is no longer available. This One Time Only Price is only valid for the length of the show the product is in, and is the lowest price QVC will ever offer for that item.
The deeplink for the Today's Special Value will always remain the same (please make sure to replace !!!id!!! with your own affiliate ID in order for us to track any sale that you may generate):
Code:
http://www.awin1.com/cread.php?awinmid=2027&awinaffid=!!!id!!!&clickref=&p=http%3A%2F%2Fwww.qvcuk.com%2Fukqic%2Fqvcapp.aspx%2Fapp.detail%2Fparams.frames.y.tpl.uktsv.item.tsv%2Fwalk.html.%257Ctsvmetadrill%2Chtml%3Fcm_re%3DPromos-_-TSV-_-P%3A432760
Since the deeplink remain the same, please note you may only promote the TSV (Today's Special Value) on the actual day.
You only need to ensure to update the copy and product information of each offer according to the day of the offers, otherwise, you risk promoting the incorrect information and offer at an incorrect price.
Prepare yourselves for fantastic offers today and this weekend! These are offers you do not want to miss!
Today's Special Value: Friday 7th September
1.5ct AAAA Tanzanite & 0.25ct Diamond Ring Platinum £999.9 (Normal QVC price £1214.00)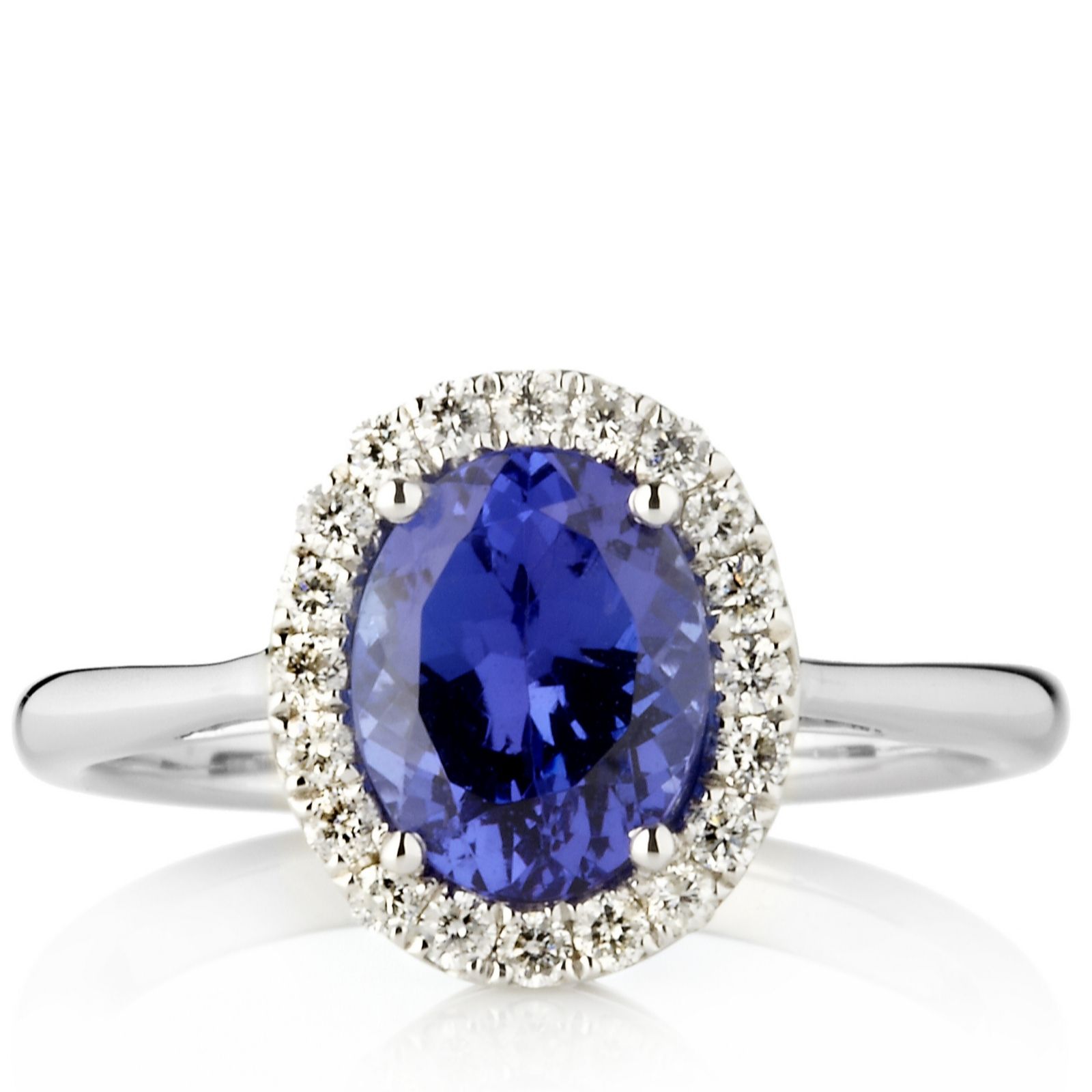 Description
AAAA Premier Tanzanite, diamond and platinum ring. This striking design boasts an oval-cut AAAA graded tanzanite gemstone at the centre, framed by sparkling round-cut diamonds in a hallmarked platinum mount. Featuring the highest quality tanzanite, this luxurious design will make a treasured gift or heirloom piece.
An extra-special piece – Tanzanite is a rare gemstone found in only one location in the world, at the foot of Mount Kilimanjaro. With a sumptuously rich depth of trichroic colour, this independently-certified Premier Tanzanite is favoured by elite jewellers around the world.
• Oval-cut AAAA tanzanite: 1 x (8.5mm x 6.5mm) – sourced from Tanzania
• Round-cut diamonds: 20 x (1.4mm) – sourced from Africa
• Highly polished platinum
• Head of ring: 11.5mm x 10mm
• Shank: 2mm
• Total gemstone weight: tanzanite – 1.5 carats; diamonds – 0.25 carat
All measurements are approximate
This weekend's TSVs
Saturday 8th September
[UFuji F800 Compact Camera Featuring 20x Superzoom, 16MP & WiFi enabled including a 4GB SDHC card Leather Fuji Case HDMI lead and a screen protector pack £238.38[/U] (Normal QVC price £288.50)
Sunday 9th September
L'Occitane 13pc Delights Collection £28.89 (Normal QVC price £34.96)
Monday 10th September
Charlie Bears Treasure 18" Bear £44.16 (Normal QVC price £53.50)
Charlie Bears Diamond 16" Bear £37.20 (Normal QVC price £45.00)
Charlie Bears Little Gem 14" Bear £35.28 (Normal QVC price £39.25)
If you have any queries regarding the QVC programme, please do not hesitate to contact me on Natalie.Simpson@affiliatewindow.com
Happy promoting!
Kind regards,
The QVC Affiliate Team,
Natalie Simpson