Quotatis– Dynamic banners now available!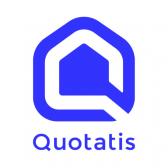 Hiya,
We're really excited to introduce Quotatis's set of dynamic banners!
The Dynamic banners include the Quotatis quote form so that registrants can fill out their details without leaving your website.
These dynamic banners should help speed up conversion rates making it easier than clicking through to a 3rd party website.
Don't forget - Quotatis are offering doubled commission until the 31st May for customers requesting quotes on:
Solar Panels- £40 CPL
Double Glazing- £36 CPL
Conservatory- £30 CPL
Kitchen- £30 CPL
Boiler- £16 CPL
If you're not yet part of the Quotatis Lead Generation campaign please apply here
Best wishes!
The Quotatis Affiliate Team