Quba & Co. Affiliate Window Launch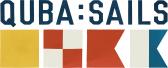 Quba Affiliate Newsletter


Quba & Co. Affiliate Window Launch

Optimus Performance Marketing are pleased to announce that from today the Quba & Co. Affiliate Programme has relaunched on Affiliate Window.  For more information and sign up links please see below.

Quba & Co. takes its inspiration from the traditional sail making businesses of the early 1900s, these businesses were the leading sailcloth suppliers to iconic British exploration missions including those led by Scott and Shackleton. The inspiration from this history and nautical heritage is the driving force behind our latest 2013 Spring / Summer Range. Quba & Co. apply these same traditional sail making craftmanship skills to making clothes, jackets and other accessories.

For a launch period of 2 weeks, Quba are offering affiliates an extra 2% commission on all sales.  That means 10% commission for 2 weeks, and to aid sales we are also offering a voucher code QBAS13 which gives the consumer 10% discount and Free delivery on any orders over £75.