Pure Collection: Affiliate Programme Launch (6413)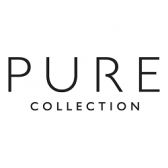 Hello,
Since our beginning in 2002 Pure Collection has become one of the largest direct and online retailers of cashmere in the world.
We've grown in other ways too. When our customers asked us for beautiful clothes to complement Pure Collection cashmere, we launched our successful womenswear range. That was in 2007 and we haven't looked back since.
After much anticipation, Pure Collection opened its first boutique in 2011 in the beautiful English town of Tunbridge Wells. Since then we have given even more customers the chance to experience the world of Pure Collection and have now settled into Chichester, Guildford, London, Marlow, Reigate and York with more boutiques on their way.
Cashmere has always remained at the heart of everything we do. We were the first brand to achieve 100% sustainable cashmere production. That's because cashmere is what we do best and love most.
We're delighted to announce the launch of our brand new affiliate programme on Affiliate Window. Some details are below:
Programme benefits:
Strong conversion rate at over 4%
Fantastic brand and very high average order values
Great range of commissions, up to 7%
Dedicated feeds
Regular offers and occasional exclusive offers and incentives
Dedicated Affiliate Manager
Commission Structure
7% for all new customer referrals
3% for existing customer sales
Voucher code affiliates are not eligible for commission unless agreed otherwise
The programme coincides with the launch of Pure Collections sale, offering up to 50% off!
We invite you all to join our programme.
For any queries please contact alexander.marshall@carat.com
Kindest regards,
Tags: Clothing, discounts, fashion, footwear, gifts, menswear, promotion