ProBikeKit Hot Deals and Best of the Tests.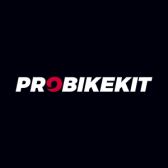 Dear Affiliate.
There's a whole feast of cycling action going on at the moment with the Giro d'Italia AND the Tour of California under way. Sagan is dominating Sate Side while the riders in Italy seem unable to stay rubber side up with several more crashes at the Giro. As things heat up in the world of racing, PBK have a number of hot deals to wet the appetite of the consumer.
Check out this week's hot deals:
As always make sure you also keep up to date with the HOT DEALS link on our site to take advantage of
our latest deals. These offers expire in 1 week unless stated otherwise so make sure you take
advantage of them!
There's also a new category on our website which includes the products that have received the best independent industry test. To find out more check out our Best of the Tests section.
Thanks for your continued support.
Kind Regards
Your ProBikeKit Affiliate Team
The Online Road Experts