Prints at Bonprix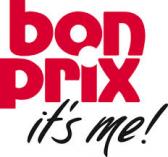 Here at bonprix, we're want styles that will get you noticed. Our range of prints features some of the most out there styles around.
Turns heads with this Rose Satin Shift Dress. This shift dress with a sweetheart neckline is nothing less than a wardrobe essential.
We love this V-Neck Jumper Dress. With a snug yet flattering fit, this one can be dressed up or down, whatever the occasion.
Shop our Print Range at bonprix now to enjoy some of our coolest pieces.
New Affiliates
Not yet a part of the bonprix affiliate program? You're missing out on up to 10% commission!
Be sure to check out our profile on Affiliate Window
Please don't hesitate to get in touch at graham.murray@iprospect.com
Thanks,
The bonprix Affiliate Team