PrinterPix: Spring Spectacular!
PrinterPix Affiliate Program | April 2016
Dear All,
Please take another look at these great Spring offers at Printerpix!1. Up to 60% OFF on Luxury Photo Books starting from £5.99


http://www.printerpix.co.uk/AFFBOOKS16/

2. Up to 47% OFF on Beautiful Photo Canvases
http://www.printerpix.co.uk/AFFCANVAS16/

3. Up to 40% OFF on Personalised Coffee Mugs
http://www.printerpix.co.uk/AFFMUGS16/

4. Up to 55% OFF on Classic Table Frames
http://www.printerpix.co.uk/AFFDECOR16/

Expiry date: 31/07/2016
Remember the more they are visible the higher the chance of a conversion.
Download more Offers Banners.
https://ui.awin.com/awin/affiliate/96349/merchant-profile/3993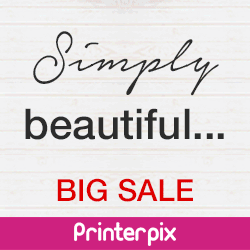 So if you have any questions, comments or hysterical observations, please do not hesitate to contact your local Marketing Executive. We are here to help and guide you through the program!
Kindest Regards,
Salman Haider
Marketing Executive
Email: salman.haider@printerpix.co.uk | Skype: salmanbane
PrinterPix.co.uk, Unit 5 Stonefield Way, Ruislip, Middlesex. HA4 0JS.