Pretavoir Now Live On Affiliate Window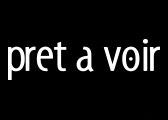 Hi Publishers,
We're happy to announce that the Pretavoir affiliate program is now live on Affiliate Window. 
Pretavoir has been serving a growing customer base online since 2009, providing classic and current eyewear worldwide. We pride ourselves in our excellent quality of service and authentic designer products, which speak for themselves.
For more information please feel free to email our affiliate manager at jordan (at) pretavoir.co.uk.
Make sure to visit our site at http://www.pretavoir.co.uk
Thanks
Pretavoir
Tags: Designer Sunglasses, eyewear, Glasses, Pretavoir, sunglasses