Presents For Men – 2 Weeks Left to Save 30%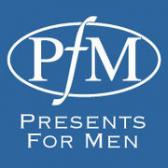 Hi Everyone,

30% OFF EXCLUSIVE DISCOUNT CODE
There's just 2 weeks left to use our brilliant discount code throughout October. Our discount code is exclusive to affiliates where you can save an incredible 30% off a selection of products in our October Madness category. Why not treat yourself (or a friend or family member) to one of our fabulous gifts, gadgets and accessories. There's over 100 products to choose from. Hurry – must end 31st October 2013.
To take advantage of this brilliant offer use discount code MADNESS10 at checkout.
IMPORTANT: Discount is ONLY applied to items on this page and not across the whole site.
http://www.awin1.com/cread.php?awinmid=3398&awinaffid=!!!id!!!&clickref=&p=http://www.presentsformen.co.uk/october-madness-deptoffers_pg1/
NEW AUTUMN GIFTS COLLECTION
Don't forget we've added over 500 brand new items to the collection, including unusual, practical and fun presents for men, boys, women and girls of all ages. Why not start your Christmas shopping early as we also have some great stocking fillers which are sure to inspire you. Take a sneaky peek at the collection online now – you don't want to miss it!
http://www.awin1.com/cread.php?awinmid=3398&awinaffid=!!!id!!!&clickref=&p=http://www.presentsformen.co.uk/new-gadgets-and-accessories-deptnew_main_pg1/
LOWERED DELIVERY PRICES
Who likes cheaper delivery prices? If so then you're in luck. We've just lowered our delivery prices online from £4.99 to only £3.99 (Standard UK Mainland only) and we are already seeing better conversion rates – so that's even more reason to promote us on your sites.
Click the link for more details:
http://www.awin1.com/cread.php?awinmid=3398&awinaffid=!!!id!!!&clickref=&p=http://www.presentsformen.co.uk/article-artlcs_delivery/
NOW EARN 15% COMMISSION
Our top rate commission is now 15% for new customers. We have been working closely with Affiliate Window to deliver this new commission structure. We hope our affiliates will really push our website and products to their own databases to earn a higher commission rate.
New customer – 15% commission
Existing customer – 5% commission
We may amend this new commission structure at any time should it become necessary but will inform our affiliates immediately.
Please note: Cashback & Discount Code affiliates will earn a 5% flat commission (but let's chat to discuss codes, offers and opportunities).
Don't forget to replace '!!!id!!!' with your affiliate ID.
10 REASONS TO SIGN UP TO US NOW!
Here are 10 great reasons to join us at AW now...
Save money off with our Promo Codes – frequently updated
We pay 15% commission to new customers
Over 100K web orders annually
Average Order Value £40 - £60 - higher towards Xmas
Receive our weekly affiliate newsletters of codes, best sellers, promotions & more
Banners uploaded regularly
Our HTML emails are uploaded weekly for you to resend to your database
Product feed updated daily
Our web phone number has a click-append so affiliate traffic will not see it
We don't bite! Contact us to discuss exclusive offers and discount codes.
OUR AW PROFILE PAGE: http://ui.awin.com/merchant-profile/3398
When you join the Presents for Men affiliate scheme on Affiliate Window, you also become an automatic affiliate of all four of our brands:
Presents for Men            - gifts and gadgets for men
Gifts for the Girls            - gifts and accessories for ladies
Travel Paraphernalia      - travel & outdoor leisure accessories and gadgets
Essentials by Post            - home & garden accessories and gadgets
Let me know if you have any questions. We are a great bunch of guys to work with!
Fiona Bennett
E-Commerce Merchandising Assistant
fionab@presentsformen.com
WEBSITE: http://www.presentsformen.co.uk
TWITTER: www.twitter.com/presentsformen
FACEBOOK: www.facebook.com/presentsformen
YOUTUBE: http://www.youtube.com/user/presentsformen
Blog: http://www.presentsformenblog.co.uk/
Watch a quick video tour of our operation: http://youtu.be/Zn73G-gHEyI
Tags: accessories, autumn, Christmas, discount code, diy, essentials, gadgets, garden, gifts, holidays, home, presents, presents for men, promo code, stocking filler, travel, voucher code, xmas