Prepare For Easter With Your Favourite Tipple At Ultimate Drinks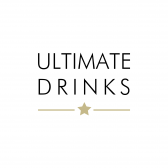 ---
Prepare For Easter With Your Favourite Tipple At Ultimate Drinks
Stock up on all your favourite alcoholic beverages this easter to celebrate in style
Ultimate Drinks has you sorted - Shop the range here
Inspired by one of the most popular fruits from the British countryside, J.J Whitley Raspberry Vodka is full of flavour and wonderfully versatile all year round.
Our Price £25.00
Lovely new addition to the JJ Whitley Family that is inspired by the beautiful flavours of the great British countryside.
Our Price £19.00
A Luxurious handcrafted gin of exceptional quality with bright vibrant flavours of juniper followed by a herbaceous floral note from the Violet.
Our Price £24.49
Beefeater Blood Orange Gin is the bright-tasting new gin made for those rooftop spritz afternoons.
Our Price £18.75
Blended in 1953 to commemorate the coronation of Queen Elizabeth II, Royal Salute is one of the jewels in the Chivas crown.
Our Price £127.95
A multi-award-winning single malt that is the epitome of The Dalmore house style.
Our Price £72.99
A multi-award winning Vodka, distilled four times into a neutral grain spirit and blended with pristine water from Newfoundland, Canada.
Our Price £42.50
One of the world's best selling single malt. Glenfiddich 12 delivers a classic refined flavour with rich, sweet and fruity tones developing into butterscotch, cream, malt and subtle oak flavours.
Our Price £31.75
Intent on making a perfectly balanced and exceptionally smooth Scotch, Chivas 18 is the creation of Master Blender, Colin Scott.
Our Price £59.80
Inspired by the original gentleman distiller and the founder, Gentleman Jack undergoes a second charcoal mellowing to achieve exceptional smoothness.
Our Price £31.50