---
Powerful Amplifiers Available at Advanced MP3 Players
Powerful Amplifiers Available at Advanced MP3 Players.
Click here to find out more.
CMA600i, with Questyle Audio's patented "Current Mode Amplification" technology applied and discrete structure designed in, working in pure Class A state, produces ultra-low distortion level at 0.00042% and ultra-wide frequency response up to DC-600kHz(+0,-3dB). The impressive technical performance together with warm and powerful sound make CMA600i capable to challenge a high-end headphone amplifier. Featuring a 4-PIN full-balanced XLR output and dual 6.35mm standard headphone jacks, as well as four groups of pure Class A Current Mode Amplifiers, CMA600i can drive headphones in full-balanced mode, doubling the output voltage, quadrupling the output power against that of single-ended mode. It can easily drive headphones of high impedance and low sensitivity rating.
Was £999.00
Now £849.00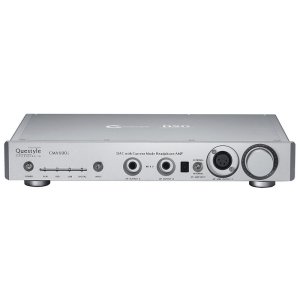 Cayin has revamped the highly respected and renowned tube headphone amplifier HA-1A.Launched back in 2005, with its unique form factor and innovative circuit layout, it has been one of the long term best sellers in Cayin's line up. The renewed HA1AmkII will further reinforce the lead.
Now £599.00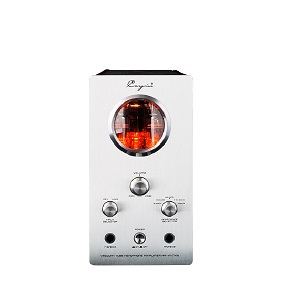 The primary goal of Astell & Kern has always been to deliver the original sound. We're proud to introduce the AK380 AMP, an amplifier that supports high-impedance headphones and high-gain output while remaining faithful to the original sound. The AK380 AMP is compatible with AK300, AK320 and AK380 players from Astell & Kern.
Now £499.00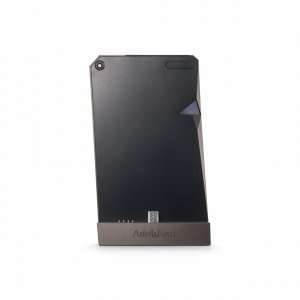 The new FiiO K5 compatible with the FiiO X1, X3 2nd Gen, X5 2nd Gen and the X7 players and E17K, is the latest docking station from FiiO. Utilizing TI's TPA6120A2 current feedback headphone driver, the K5 utilizes exclusive technology to lower its output impedance to a transparent 1 Ohm and increase its maximum output power to up to 1.5W@32 Ohms. Utilizing an extra current amplification stage and comprising an internal high efficiency, low noise power supply, the K5 has high current output, satisfying highly dynamic program material, and has three gain settings suitable for headphones of different sensitivities.
Now £95.99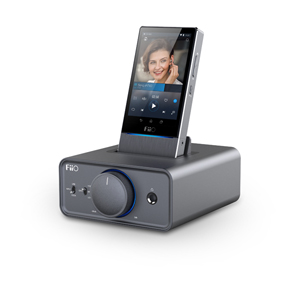 The AM2 is a replaceable/upgraded amplifier unit that you can use to change the sound quality of your FiiO X7 and is suitable for use with both earbuds and portable headphones.
The output power of AM2 is similar to that of most of high resolution music players on the market (such as FiiO X3 and X5). Compared to the FiiO AM1, the AM2 module has a higher operating voltage.
Now £89.99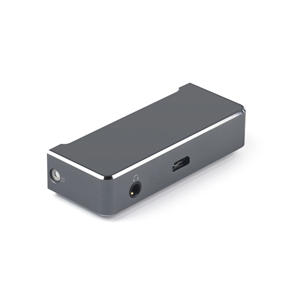 Equipped with an XMOS USB receiver chip, the K3 is capable of decoding up to 384kHz/32-bit PCM and native DSD256 – the same as many DACs costing much more. The K3's dual crystal oscillators ensure that any digital audio signa; being fed into the DAC are exactly correct for further enhanced sound quality. Just connect the K3 to your computer via USB to instantly upgrade to high-fidelity sound, and enjoy your music the way it was meant to be heard.
Now £89.00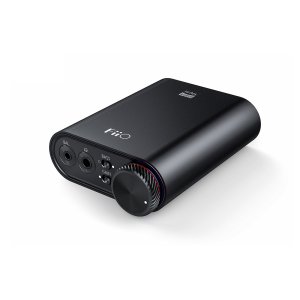 Introducing the new FiiO BTR1K Portable High-Fidelity Amplifier with internal DAC and Bluetooth 5.0 support.
Thanks to the all-new Qualcomm QCC 3005 Bluetooth chip, the BTR1K is able to support Bluetooth 5.0 and all-new Bluetooth profile as well as various audio codecs, such as the aptX, aptX low latency, SBC and AAC. All of this ensures a stable, high quality Bluetooth audio experience that will bring you closer to how your music was intended to be heard.
Now £49.00
The thumb-sized K1 from FiiO is a portable headphone amplifier and DAC with mastering quality sound that supports resolutions of up to 24-bit/ 96 kHz. The unit offers true plug-and-play operation with no batteries to charge and no drivers required for operation.
Now £35.99