Postcode Lottery Launches on Affiliate Window - £15 starting commission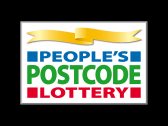 Peoples' Postcode Lottery launches exclusively on Affiliate Window!
With brand recognition over 60% across the UK and a big media push in 2013, we'd like you to sign up to our brand new affiliate programme and be part of one of the fastest growing lotteries in the country!
About Us:
We've been operating in Great Britain since 2005. There are daily cash prizes plus higher monthly prizes. 22.5% of every ticket price goes to charity and to date our players have risen £23.9 million across Britain for charity. We care about local communities so all the money raised in each individual country (Scotland, England and Wales) stays in that country.
Charity partners include: Maggie's Cancer Caring Centers, Missing People, Children1st, Children North East, Scottish Wildlife Trust, Northumberland Wildlife Trust, Yorkshire Wildlife Trust, Daisy Chain, WW Scotland, Yorkshire Dales Millennium Trust and People's Postcode Trust.
How it Works
It's a charity subscription lottery. Players sign up by monthly direct debit or pay by credit card, debit card or PayPal. Players play using their postcodes, the postcode works as the ticket. There are cash prizes every single day of the year! Every 2 months, People's Postcode Lottery holds Postcode Millions events with a minimum prize pot of £2 million.
Programme Details
·         £10 commission on all verified Direct Debit, Card or PayPal signs up.
·         7 day cookie length
·         Excellent creative.
Launch Incentive: Until end of April 2013 we're offering £15 commission on all verified sales!
Join the programme today at: http://ui.awin.com/merchant-profile/3840

We're looking forward to working with you!
Any questions, please contact: kevin.munro@stormid.com
Tags: charity lottery, gambling, lottery, lotterymaster, national lottery