---
Pop's Socks At Sock Shop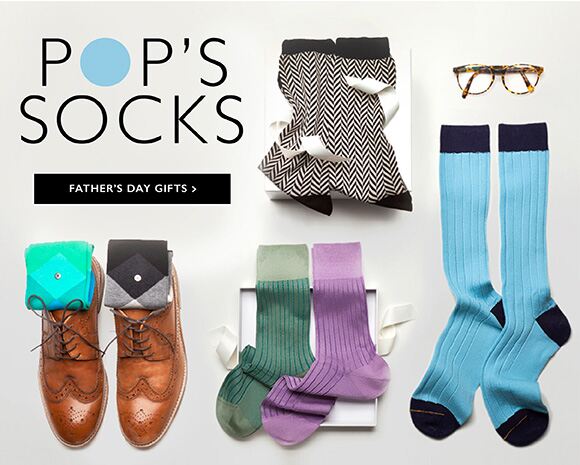 Father's Day in the UK - Sunday 19th June 2016
Don't forget Dad this Father's Day! Treat him to some new socks from this special selection of men's socks and gifts which will make a perfect present for any special Dad. From personalised and novelty styles, to sporty and luxurious socks, pick out a pair or two that will make him think of you every time he puts them on.
A simply Marvel-ous way to get your man to change socks regularly, each of the four pairs of socks in our SockShop Marvel Comics mixed pack of socks feature classic artwork from the comics themselves, with full colour, detailed woven images of the likes of Avengers past and present, including The Hulk, Spider-Man, Iron Man and Wolverine.
Our Price £8.99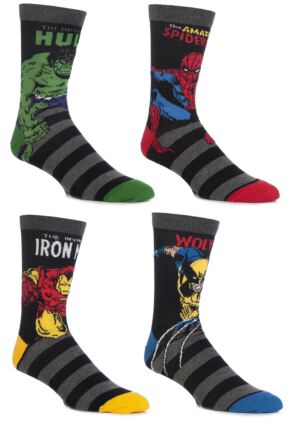 If you're a Star Wars fan, we're pretty sure that we don't need to use the Force to convince you that THESE are the socks you've been looking for! A fabulous value pack of five pairs of cotton rich socks, you need these SockShop Disney Star Wars Heroes Yoda, Chewbacca, C-3P0, R2-D2 and Han Solo Socks!
Our Price £12.99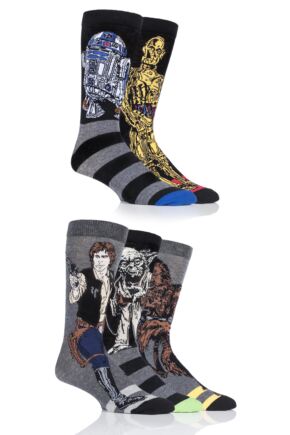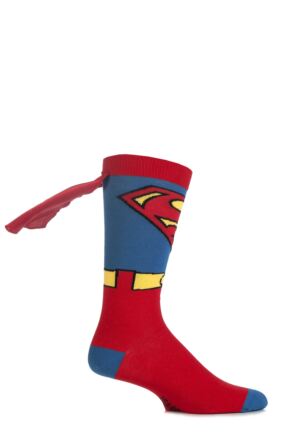 Three pairs of soft, cotton rich men's socks will be a timeless addition to your wardrobe and ideal for every day comfort at the office.
Our Price £8.99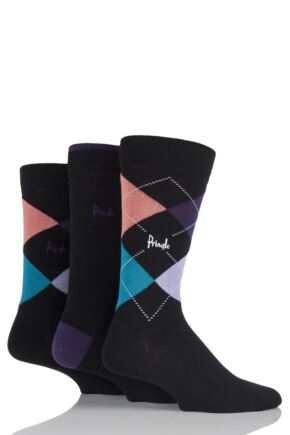 Join the dark side of the sock drawer and wear these SockShop Disney Star Wars Villains Darth Vader, Boba Fett, Emperor and Stormtrooper Socks. Part of the official uniform of the Galactic Empire (honest!) these great quality novelty socks must be worn by all true Sith or Stormtroopers.
Our Price £10.99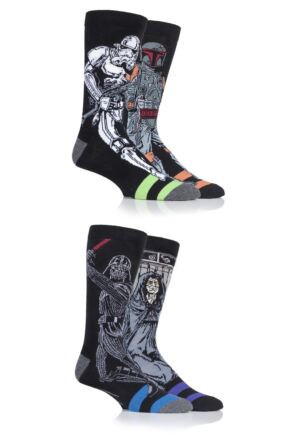 The perfect socks for the sinister Sith Dark Lord of the house, these men's SockShop Disney Star Wars Darth Vader Cape Socks are evil personified – if by 'evil' you mean soft, comfortable cotton blend socks with their own attached capes! Imagine them flapping wickedly behind you, as you execute another house guest who's outstayed their welcome with a mere squeeze of your hand!
Our Price £5.99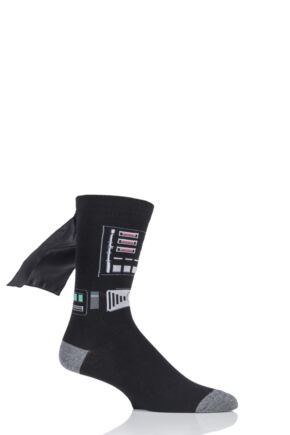 There's no risk of your socks getting muddled up in the wash with these supersoft, cotton socks.
Our Price £3.99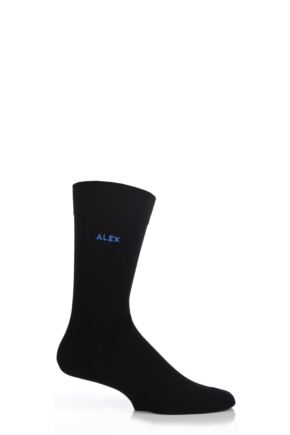 Is your Mr. Cool occasionally more of a Mr. Grumpy? Mr. Happy also a bit of a clumsy Mr. Bump? Perhaps you like your own Mr. Strong to be a Mr. Tickle too (we won't ask!)? It's a safe bet that these triple packs of Mr. Men Character Socks will define most misters in your life.
Our Price £5.99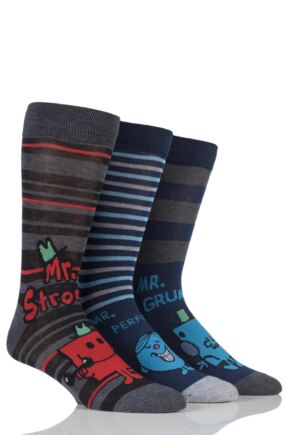 Got a hole in yet another pair of socks? DOH! Then it's time to stock up on some socks with personality – our Simpsons triple pack will give you three pairs of quality, cotton rich men's socks in wear-it-anywhere black, but featuring any three from a range of 12 different, fun Homer and Bart Simpson designs.
Our Price £5.99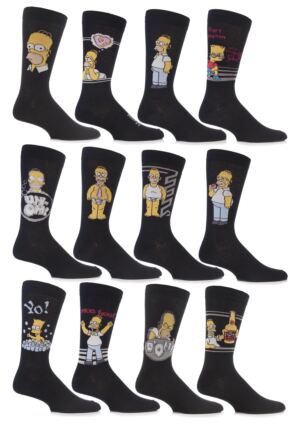 Hipster chic or unusual gift idea, get yourself what is quite possibly the most unique, and historic, sock item that we've seen in… well, ever! Recreated using the traditional methods favoured by Levis Strauss when he first began trading, these Levis Gift Jarred Cotton Vintage Cut Socks represent a piece of hosiery history.
Our Price £20.99