Plusnet Mobile Christmas Incentive!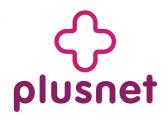 Hi Affiliates!
We hope you are well
To celebrate the launch of Plusnet Mobile, we are launching a fantastic Christmas incentive.
Plusnet Mobile has a range of SIM Only packages bursting with data, calls and texts for a whole lot less money, all backed up by Plusnet's UK based award winning customer service. In December, if you make at least 5 SIM sales, we will reward you with a £50 bonus.
Additionally, to help with all your Christmas food needs this festive season, Plusnet Mobile will be providing a £150 Betty's Luxury Christmas Gift Hamper filled with everything for a Christmas to treasure. This keepsake wicker basket is brimming with festive specialities, including a classic Christmas pudding made with brandy and Yorkshire Ale, a Christmas Fruit Cake and a beautiful new Large Christmas Chocolate Selection of handcrafted chocolates in a vintage-inspired box. Not forgetting a Chocolate Christmas Pudding for that most magical of stocking surprises.
To win this amazing prize, Plusnet Mobile would like to a great piece of content on your sites. We would love to see something truly informative and if you are up to it, creative also! Please forward all entries to the Plusnet Mobile affiliate team at:
 plusnetmobile@affiliatewindow.com.
To help you with the content, please see below for some of Plusnet Mobile's USP's.
- Plusnet Mobile has a range of SIM Only packages bursting with data, calls and texts for a whole lot less money
- All backed up by Plusnet's brilliant UK based customer service
- Proud to use EE's network, giving 99% coverage of the UK population
- 30 day rolling contract, no long term commitment
- Smart Cap: allowing you to stay in control by limiting your bill and taking all the worry out of your monthly bill
- Mates Rates: Plusnet residential broadband or phone customers get access to fantastic offers we reserve for our best mates (further details available at launch)
- One size fits all SIM card - no need to worry about your SIM fitting in your phone, we send out one SIM which can be used in any phone
- No additional charges for tethering your laptop or other devices 
Entries close 31st December 2016. Winners and recipients of the bonus will be informed mid-January.
We would like to take this opportunity to say a Happy Holidays to you all and we look forward to working together in the New Year!
Best of luck!
The Plusnet Mobile Affiliate Team