---
Platform Trucks At ESE Direct
Our Heavy Duty Platform Trolleys come in five varieties (one open end, one panel end, double ended, double ended plus one side, and enclosed box cart) and all comply with European standards for enhanced operator safety. All have sturdy tubular steel welded frames and anti-slip waterproof platform and ends, and all have a load capacity of 1200kg. With two fixed and two swivel cushion rubber tyre wheels, they're exceptionally easy to move and safe to use.
Voucher Codes
Code - 220DIRECT
Promotion - £20 off when you spend £220 or more 
Expires - 11-09-2016
This beech veneer platform trolley base is great for larger or irregular loads, you can also use it as the base for single, double, three or four sided and single or double ended platform trolleys.
Our Price £147.91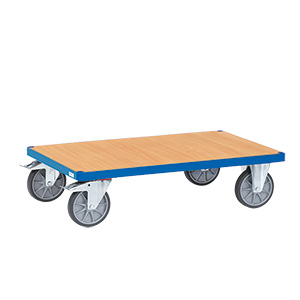 This useful platform truck with mesh bottom and sides is a simple and practical way to shift anything from large sacks of mail to office equipment and workshop apparatus. Its 400kg maximum capacity enables a single operator to move a large amount quickly and safely.
Our Price £268.25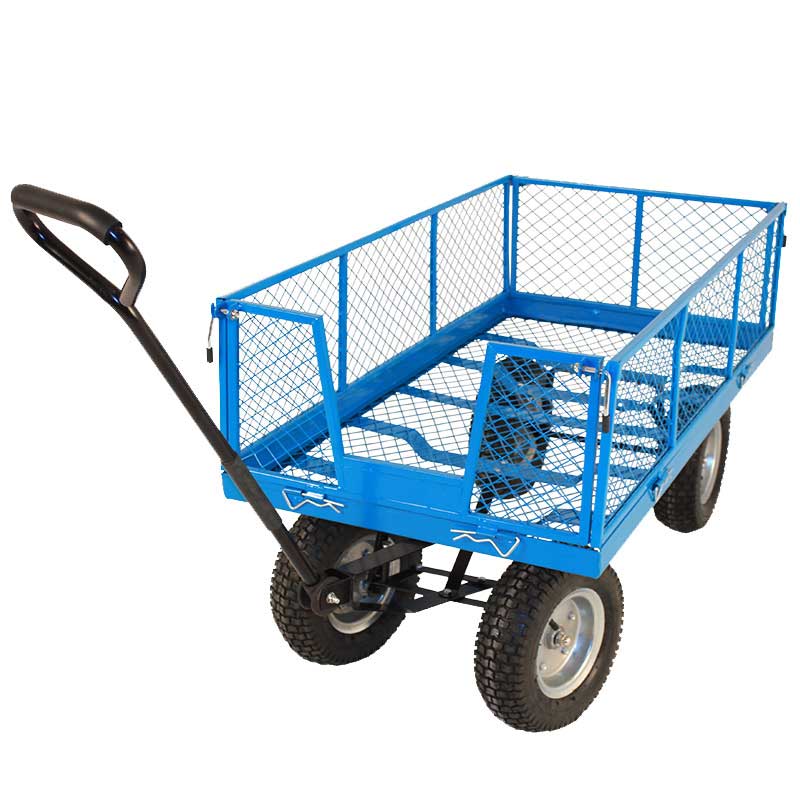 These heavy duty stylish beech veneer trolleys offer the perfect solution for transporting products in warehouses, stock rooms, shops and many more commercial or industrial environments.
Our Price £203.50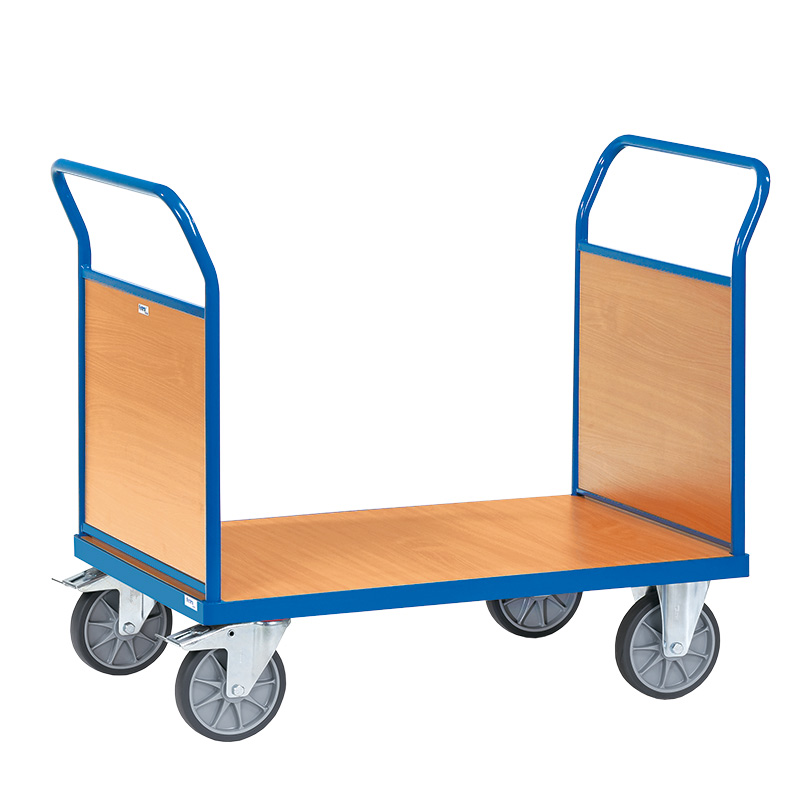 Moving stock between locations needs to be done in a safe, efficient and timely way, so you can make that a reality with one of these platform trucks. With boxed items likely to slide around on platforms, mesh ends will stop items falling off the surface and getting damaged and resulting in lost stock.
Our Price £235.60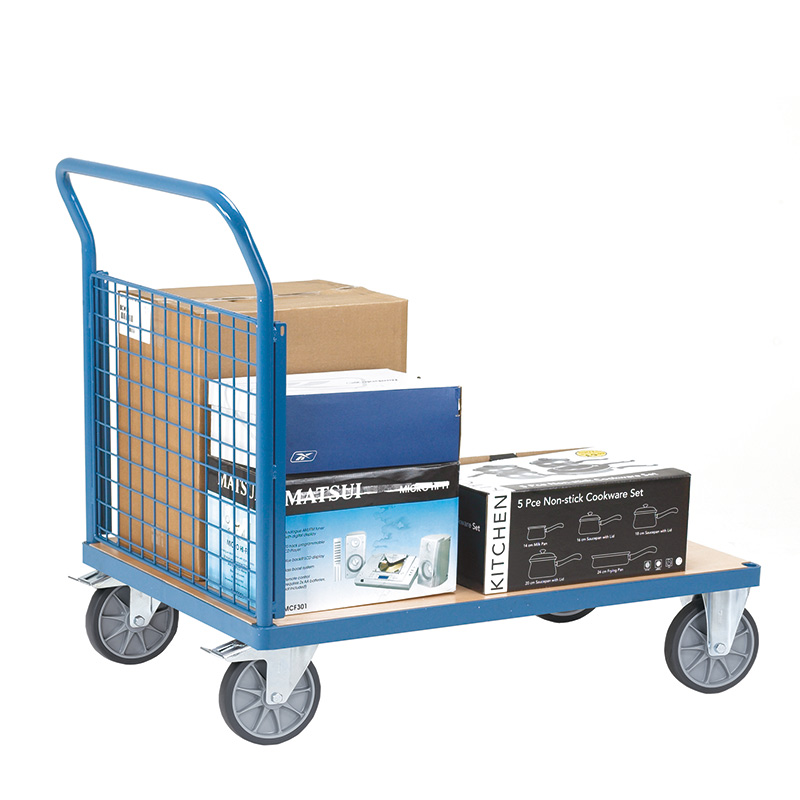 Platform trucks are an essential piece of equipment, every business that has the requirement to transport a significant quantity of items around quickly should have one.
Our Price £189.05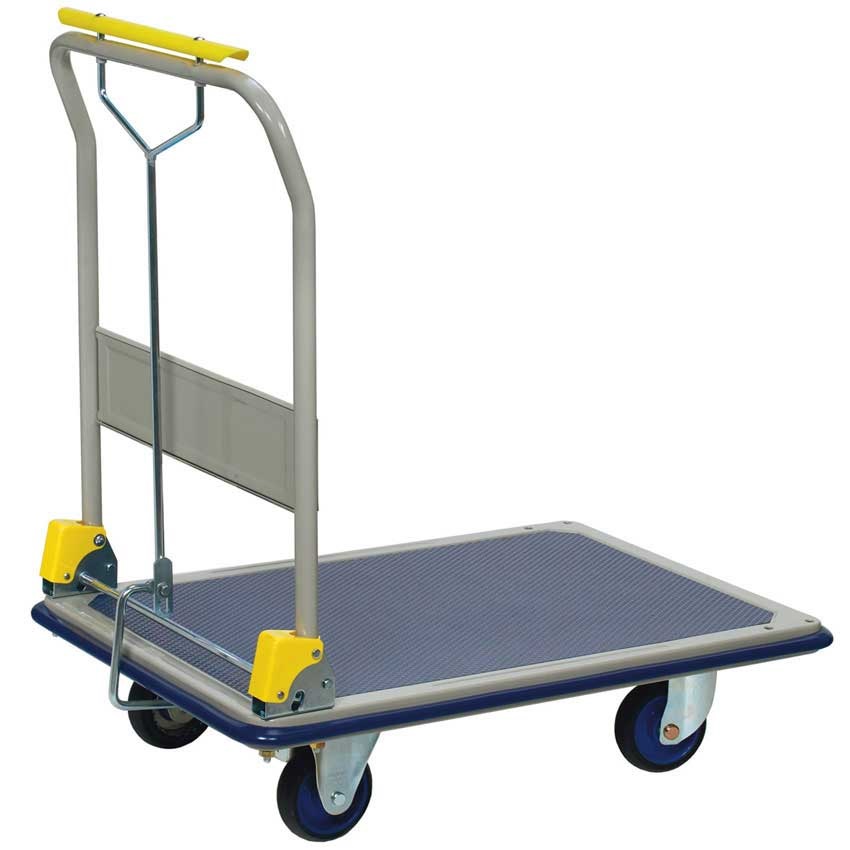 Chose from either pneumatic or puncture proof tyres, both options of this platform truck distinguishes its self by virtue of its large 340mm wheels, robust construction and ease of use. Move boxes or other bulk items around your workplace and over uneven ground with ease.
Our Price £198.00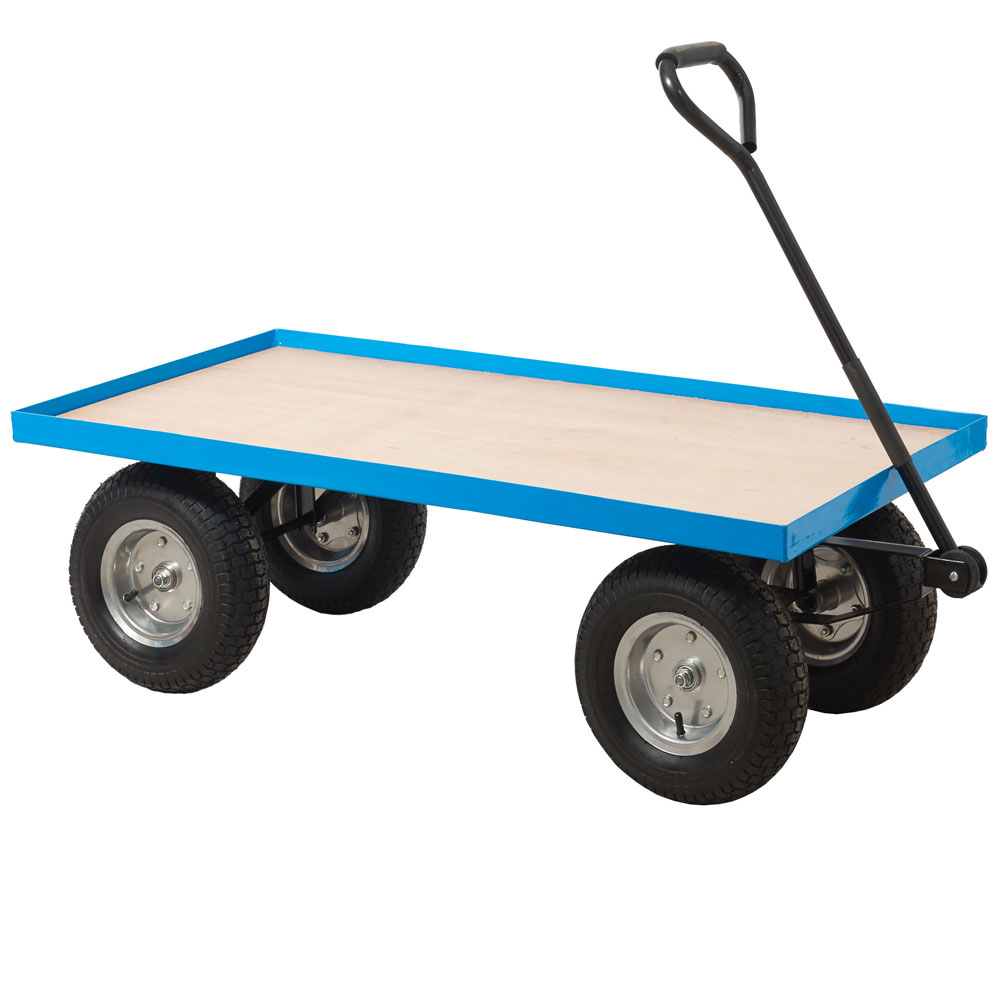 Our versatile plastic bodied box truck is available in two options to suit your needs; with or without wooden sides and ends. Manufactured with a strong red plastic body and steel chassis makes this truck durable, sturdy and easy to manoeuvre around your premises.
Our Price £120.10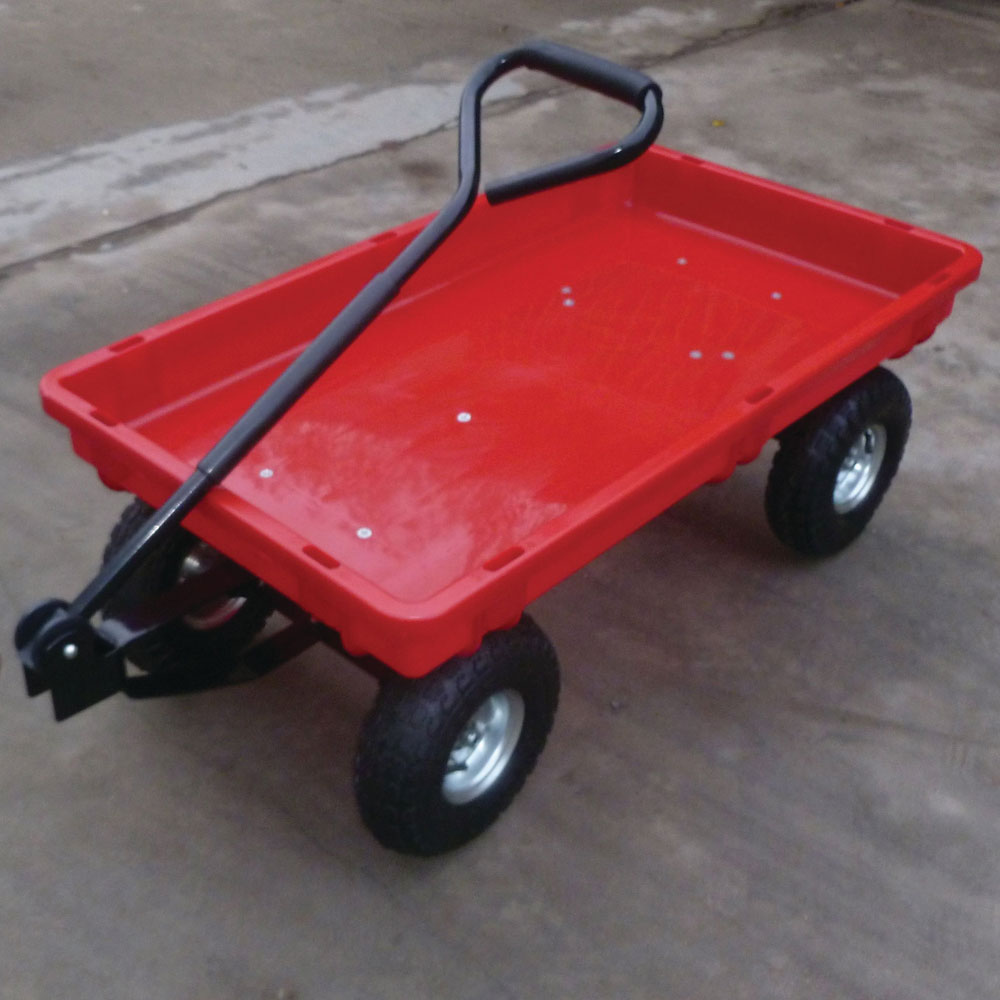 This range of Platform Trucks are lightweight and easy to manoeuvre. The sturdy steel frame is fitted with a tubular steel 'T' shaped handle complete with handgrips for comfortable use.
Our Price £145.00