Planet X Affiliate Window Launch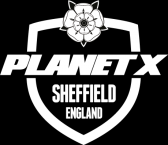 Hi All,
Planet X has recently launched its Affiliate Window Program and we are inviting you all to join.
Planet X takes great pride in its own branded products, and the success here is reflected in the company's impressive growth and strong industry position.
Planet X currently sell over 10,000 bikes a year and, offer a selection of over 10,000 products worldwide. Our direct to customer model enables us to deliver outstanding value for money on all our goods.
Planet X buys wholesale and sells directly to the customer saving them on average £100-£200 on bikes all year round. This allows Planet X to offer affiliates higher than average commission values on own product brands.
We have an excellent customer service reputation demonstrating a positive feedback rating of 92% for Service Rating and 96% for Product Ratings on the independent review site, Feefo
Operating from a 47,000sq foot warehouse and commanding a double figure conversion rate, Planet X has great potential and capacity to expand further into the cycling market.
As well as own branded products Planet X also stock Campagnolo, Shimano, SRAM, Viner, Titus, Carnac, Vittoria, High 5, KMC, Cinelli, Continental, Selcof, Deda, Holdsworth, Jobsworth, Jagwire, Muc-off, Rockshox, Schwalbe, Stronglight and many more.
Why Sign Up
Planet X currently has an average online order value of £173.16 with an average bike order value of £1050.
Regular Daily Deals
Regular banner and content updates
High commission rates on own branded products
Double figure conversion rate.
Commission
Bikes 2.5%
Frames 2.5%
Own Brand Frames 3%
Own Brand Clothing 3.5%
Default 2.5%
Own Brand Wheels 2.5%
Voucher Code Commission Groups
Bikes 2.0%
Frames 2.0%
Own Brand Frames 2.5%
Own Brand Clothing 3.0%
Default 2.5%
Own Brand Wheels 2%