Pia Jewellery - 10% off New Collection
Hi all,
Pia Jewellery have launched their new collection! Get 10% off with their new promotional code!
Happy Promoting!
Voucher Code: AW1510
Offer: 10% Off
Ends: 27/12/2015
T&C's: full price items only, not to be used in conjunction with any other offer
Here are some of the best picks from the new collection:
Contemporary Two Tone Bracelet £30.00

Circles Earrings £28.00

Silver Twisted Teardrop Pendant £35.00

Triple Heart Copper Cuff £28.00

Gold Button Studs £60.00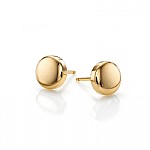 Square Turquoise Ring £25.00

If you are not currently joined to the Pia Jewellery Affiliate Programme and would like to join, please click here
Contact Us:
If you have any queries or just want to know a bit more about the programme, then please don't hesitate to contact us.
Additionally if there are any opportunities for increased exposure then please get in touch.
Best regards,
piajewellery@twentysixdigital.com
Chris Ratcliffe