Peek inside for 30% off and Buy One Get One Free!
Free Vitamin K2, 20% off Detox Powders, and B1G1F on our Pregnancy Range
Welcome to the myvitamins.com affiliate newsletter, packed full of great offers.
Fancy some samples? Or want an exclusive offer to secure some additional exposure? Then get in touch!
If you feel you can support these offers or want any further info please let me know
Lucinda.lamb@thehutgroup.com
Stuart.owen@thehutgroup.com
James.hardwick@thehutgroup.com
Did you know? myvitamins' cut off time for same day despatch is now 8pm!
Offer: FREE UK Delivery on ALL orders
Code:
http://www.awin1.com/cread.php?awinmid=4454&awinaffid=!!!id!!!&clickref=&p=http%3A%2F%2Fwww.myvitamins.com%2Fhome.dept
Offer: FREE Next Day Delivery when you spend £35
Code: NDD35
Valid: until 15/04/14
Terms and conditions apply
Code:
http://www.awin1.com/cread.php?awinmid=4454&awinaffid=!!!id!!!&clickref=&p=http%3A%2F%2Fwww.myvitamins.com%2Fhome.dept
Offer: 20% off everything on site – New customers only
Code: MVNEW
Valid: until 04/02/14
Code:
http://www.awin1.com/cread.php?awinmid=4454&awinaffid=!!!id!!!&clickref=&p=http%3A%2F%2Fwww.myvitamins.com%2Fhome.dept
Latest Offers
Offer: Free Vitamin K2 (30) when you spend £15 or more
Code: VITK2
Valid: until midnight 04/02/14
Code:
http://www.awin1.com/cread.php?awinmid=4454&awinaffid=!!!id!!!&clickref=&p=http%3A%2F%2Fwww.myvitamins.com%2Fvitamins%2Fessential-vitamin-k2%2F10618886.html
Offer: 20% off Detox Powders
Code: DETOX
Valid: until midnight 04/02/14
Code:
http://www.awin1.com/cread.php?awinmid=4454&awinaffid=!!!id!!!&clickref=&p=http%3A%2F%2Fwww.myvitamins.com%2Fcategories%2Fgreen-powders.list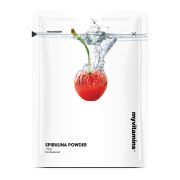 Offer: 10% off Essential Energy Bundle
Code: ENERGY10
Valid: until midnight 04/02/14
Code:
http://www.awin1.com/cread.php?awinmid=4454&awinaffid=!!!id!!!&clickref=&p=http%3A%2F%2Fwww.myvitamins.com%2F10803399.html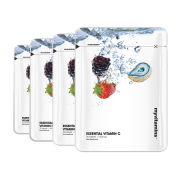 Offer: Buy one get one free – Pregnancy Range (cheapest one free)
Code: PREGNANCY
Valid: until midnight 04/02/14
Code:
http://www.awin1.com/cread.php?awinmid=4454&awinaffid=!!!id!!!&clickref=&p=http%3A%2F%2Fwww.myvitamins.com%2Fcategories%2Fpregnancy.list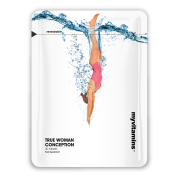 Offer: Extra 30% off in the myvitamins Sale – NEW PRODUCTS ADDED!
Code: SALE
Valid: until 04/02/14
Code:
http://www.awin1.com/cread.php?awinmid=4454&awinaffid=!!!id!!!&clickref=&p=http%3A%2F%2Fwww.myvitamins.com%2Foffers%2Fvitamin-clearance.list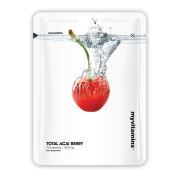 Offer: 50% off Ketone 'n' Lean
Code: KETONE
Valid: until 04/02/14
Code:
http://www.awin1.com/cread.php?awinmid=4454&awinaffid=!!!id!!!&clickref=&p=http%3A%2F%2Fwww.myvitamins.com%2Fvitamins%2Fketone-n-lean-tablets%2F10860391.html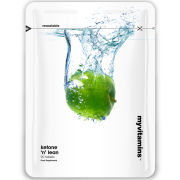 Offer: 1 months' supply of Raspberry Ketones for £7.99 (RRP: £8.99)
(Add 60 Capsules to basket before entering code)
Code: RKETONE
Valid: until 04/02/14
Code:
http://www.awin1.com/cread.php?awinmid=4454&awinaffid=!!!id!!!&clickref=&p=http%3A%2F%2Fwww.myvitamins.com%2Fvitamins%2Ftotal-raspberry-ketones%2F10824380.html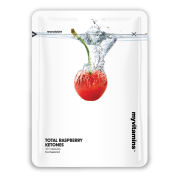 Thanks,
The My Vitamins Affiliate Team (Part of The Hut Group)
Thehutgroup@affiliatewindow.com
Other related programmes from The Hut Group include:
Exante Diet
Myprotein
and more